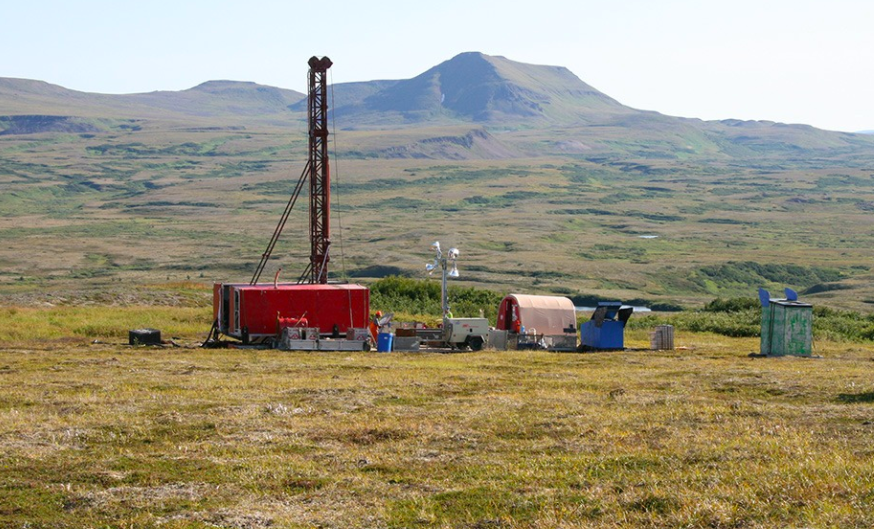 Northern Dynasty's Pebble Project, image courtesy Northern Dynasty Minerals Ltd. ©2020
Vancouver-based junior copper and gold explorer Northern Dynasty Minerals Ltd. (TSX: NDM) announced a pair of financings on Wednesday totalling $15.75 million.
The first private placement is an offering of 12.5 million common shares at 70 cents each for a total of $8.75 million. The deal is underwritten by a syndicate led by Cantor Fitzgerald Canada Corporation which includes BMO Nesbitt Burns Inc., H.C. Wainwright and Co., LLC, and TD Securities Inc. The company has also granted the underwriters an over-allotment option to purchase up to an additional 1.88 million common shares, which would bring the total to $10.1 million.
Piggybacking on the offering above is the second private placement, a non-brokered offering of 10 million common shares at the same price for proceeds of up to $7 million.
Northern Dynasty plans to use the proceeds for "engineering, environmental, permitting and
evaluation expenses" at its Pebble Project in Alaska, outreach to local and federal government regulatory bodies and groups, and for general corporate purposes.
The Pebble Project is the company's flagship deposit. A 2017 resource estimate pegged the project with 56.92 billion pounds of copper, 70.57 million ounces of gold, 3.21 billion pounds of molybdenum, and 316.4 million ounces of silver, measured and indicated. Other than a smattering of financings, there hasn't been much news on Northern Dynasty or Pebble, other than the recent withdrawal of an activist case attempting to pre-emptively block the project on environmental grounds.
With the latest pair of private placements, Nothern Dynasty sank 3 cents to 80 cents per share.