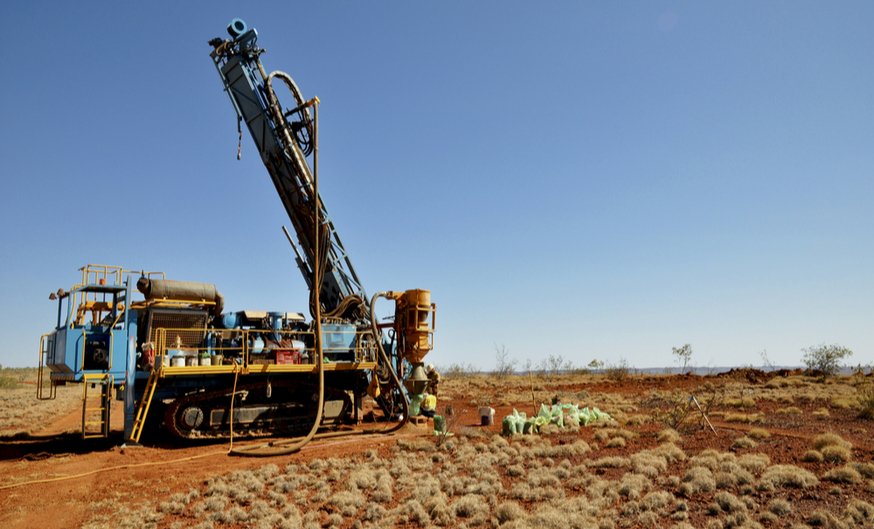 Source: Adwo, Shutterstock.com
Novo Resources Corp.'s (TSX-V: NVO) stock increased by 10% Wednesday following news that it has acquired an 8.17% stake in the Australia-based Kalamazoo Resources Limited (ASX: KZR).
In Tuesdays' announcement, Novo announced that it has subscribed for 10 million units of Kalamazoo at $0.40 per share for a total of $4 million (all dollar amounts in this article AUD unless otherwise specified). Notably, Eric Sprott, a renowned billionaire precious metals investor and a director of Novo, also subscribed for the same amount.
Each unit will include a common share of Kalamazoo and a full warrant exercisable at 80 cents for 18 months.
Both Novo and Kalamazoo are focused on exploring and developing gold properties in Western Australia. Dr. Quinton Hennigh, chair and president of Novo, says that the acquisition was motivated by the Kalamazoo's recent drill results, indicating mineralization with "many of the same characteristics" as Kirkland Lake Gold Ltd.'s (TSX: KL) massively profitable Fosterville deposit. Those assays intercepted a whopping 261.3 grams of gold per tonne (g/t Au) at a depth of 100.32 metres in Victoria's Castlemaine goldfields. He says the acquisition gives Novo's investors exposure to a potentially "significant new discovery," and "one that may become more meaningful to Novo as it advances its own properties."
Shares of Novo have been on the rise since it reported bulk sampling results from its Egina deposit, which came back with encouraging quantities of coarse gold. The company began mechanical sorting test work on the property in November and identified a number of new targets for exploration through surveys at the deposit in December. The company now says it plans to continue exploring for gold-bearing gravels until April, with the goal of uncovering at least five "highly prospective" areas for trenching and bulk sampling.
Novo's stock dipped amid the rampant bushfires in Australia but has regained some ground after the Kalamazoo acquisition, and is now trading at CA$3.60 per share. Shares of Kalamazoo Resources are up 64.7% to 56 cents per share following its recent assays.