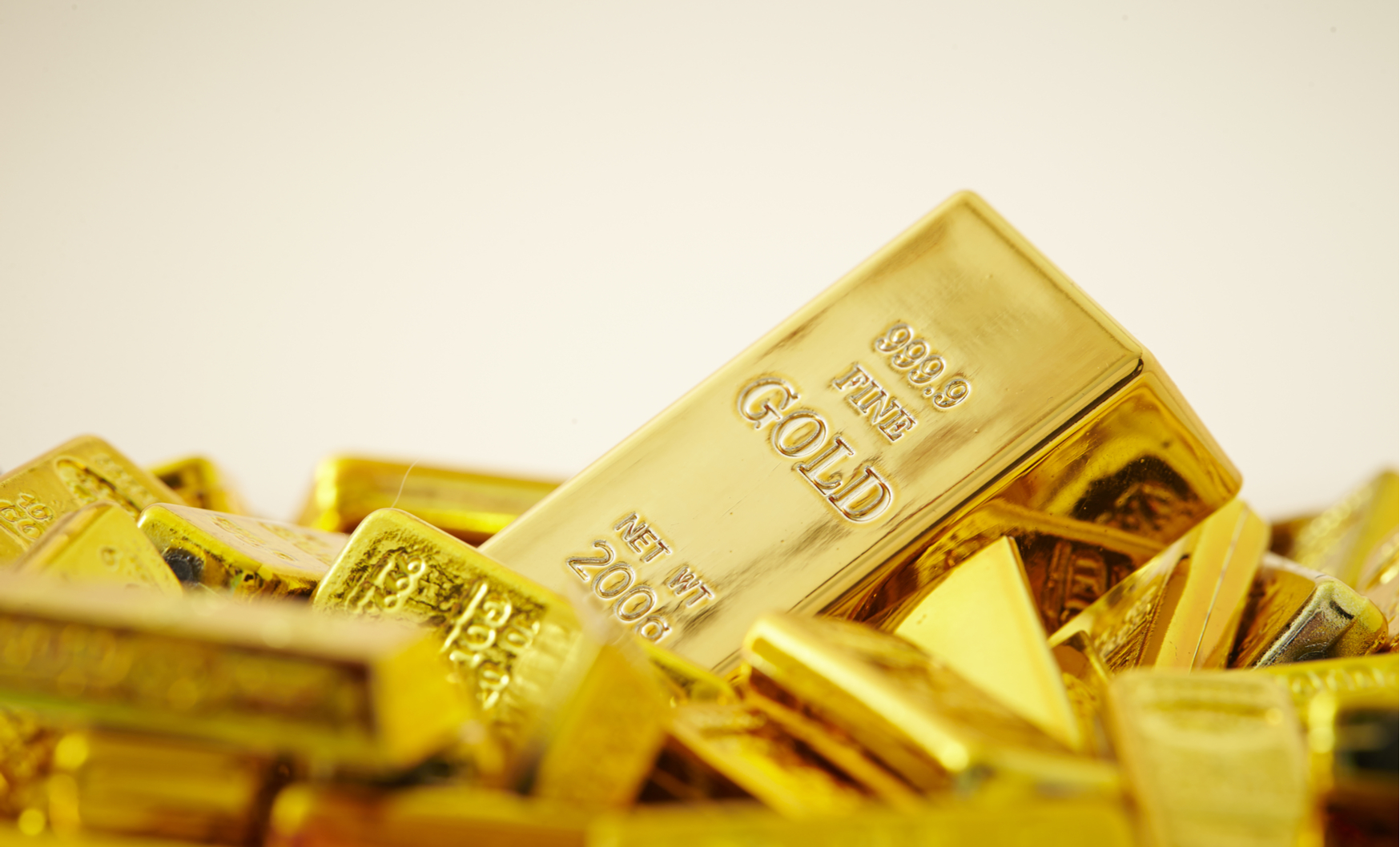 The price of gold is up 1.3% this week on the heels of a modest dip in the S&P 500, general market apprehension, and a high-visibility endorsement from Bridgewater Associates manager Ray Dalio.
Dalio wrote in a LinkedIn post on Wednesday about a coming "paradigm shift" he sees coming for the market. He argues that the longstanding bull market has lured investors into risky investments like stocks and venture capital in droves, resulting in steadily diminishing returns. This trend, he contends, has been driven by quantitative easing and low interest rates, which will eventually become unsustainable and begin devaluing currencies, pushing investors instead into assets "that do well when the value of money is being depreciated and domestic and international conflicts are significant, such as gold."
Aside from Dalio's own historical analysis of the subject, there is a historical precedent for his argument. Market indices and gold tend to have a negative relationship, with investors flooding into gold and out of equities during periods of economic turmoil—but not always.
Hints of an impending rate cut for the Fed, a dollar weakened by disappointing U.S. housing data, and the ongoing U.S.-China trade war strengthen the case for the yellow metal. Though not everyone is convinced of his argument, the gold bulls continue to pull the asset higher. Over the past three months, the safe-haven asset has tripled gains over the S&P 500 and risen almost 12.3%. At $1,423.02 an ounce at the time of writing, it is trading at levels not seen since April 2013.