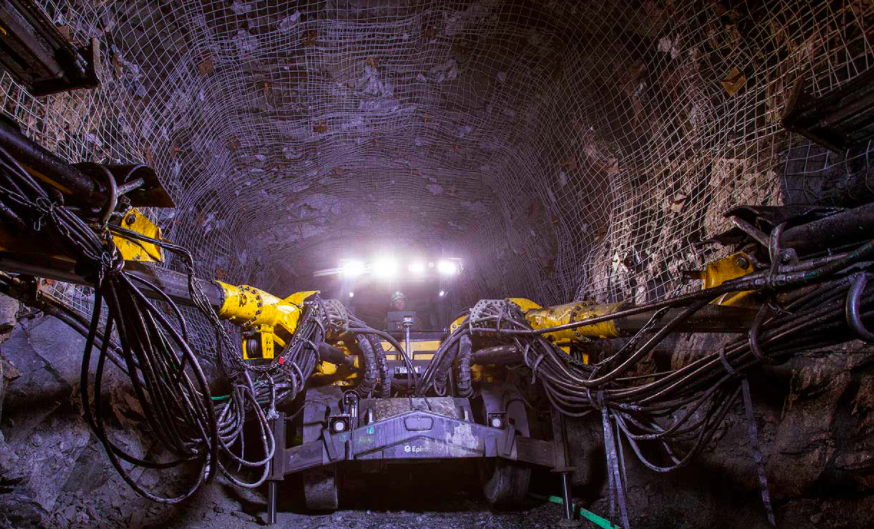 Image: Mining at PureGold, courtesy Pure Gold Mining Inc. ©2021
Pure Gold Mining Inc. (TSX-V: PGM) announced the closing of a $23 million bought deal on Tuesday.
The company issued 21.91 million units at $1.05 each through a syndicate of underwriters led by National Bank Financial Inc. Each unit includes a common share and a half-warrant, with full warrants exercisable at $1.36 until March 23, 2023. The deal included a fully-exercised over-allotment option.
Pure Gold says it plans to use the proceeds to fund the ongoing operational ramp-up at its PureGold mine project in Red Lake, Ontario, as well as for underground drilling at the project's 8 zone, and for general corporate purposes.
Pure Gold began building its mine in 2019, based on a feasibility study from that year that pegged the project with 7.20 million tonnes at an average grade of 8.9 grams of gold per tonne, for a total of 2.06 million ounces of gold. The "phase one" mine poured its first gold in Dec. 2020, and the company plans to leverage the cash flow from its currently limited production to expand the mine over time.
Shares of Pure Gold have been on the decline across 2021, alongside a slackening gold price PureGold mine underperformance, and higher-than-expected mining expenditures. The stock is up a cent since announcing the closing of the private placement.