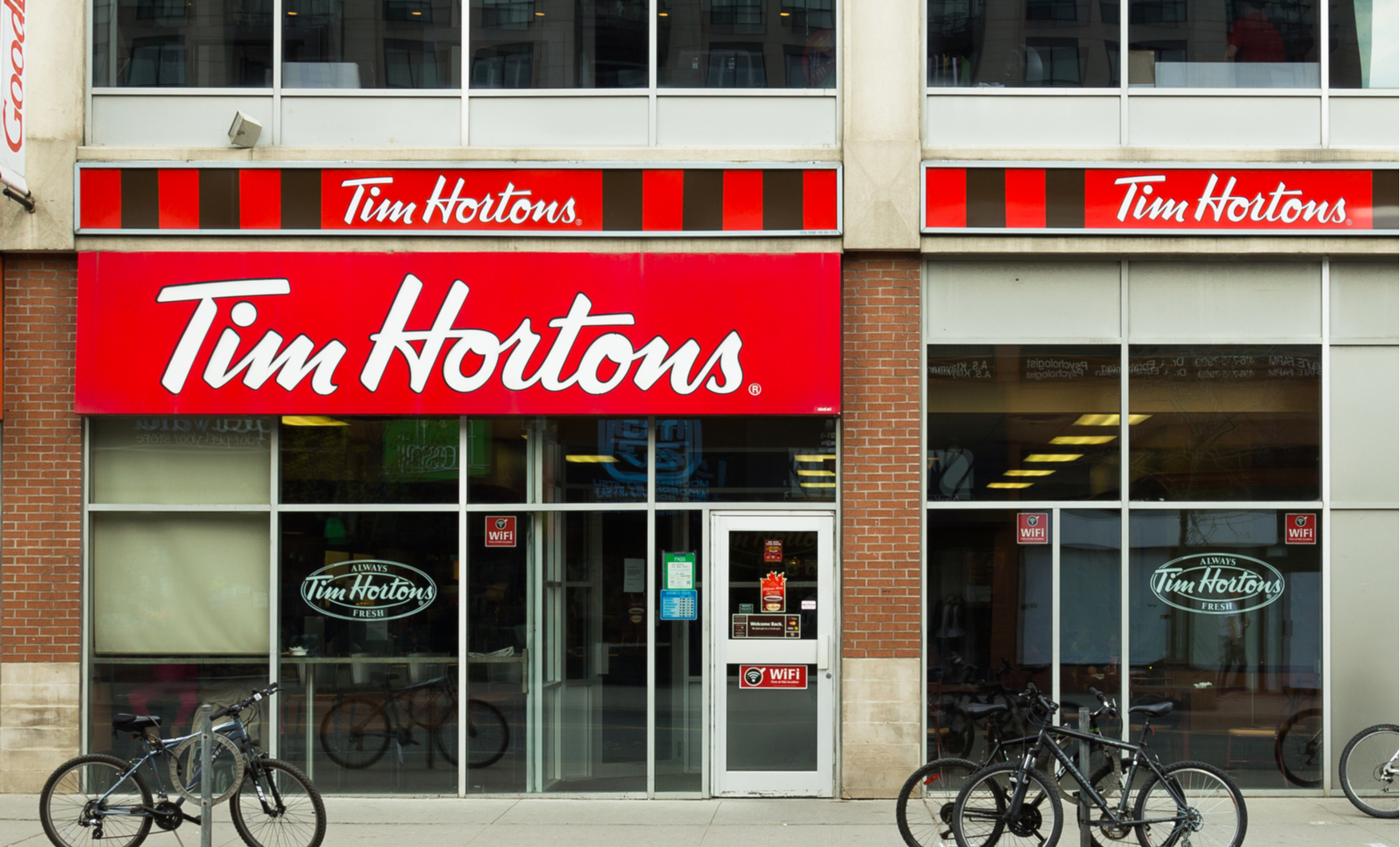 Source: mikecphoto / Shutterstock
Despite accounting for seven out of 10 cups of coffee sold in Canada, Tim Hortons seems to be struggling.
Restaurant Brands International Inc. (TSX: QSR), the parent company of Tim Hortons, Burger King, and Popeyes, reported third-quarter earnings Monday morning. Shares of the company slid 3.7% throughout the day, dragged down by Tim Hortons' poor performance despite solid results from the company's other two franchises.
Same-store sales at Tim Hortons, which was responsible for 60% of RBI's revenue this quarter, declined by 1.2% in Canada, the fast-food restaurant's home market. Compared to last year's sales, it's a decline of just over 1%. Net restaurant growth remained positive but slowed from 2.7% to 1.7% year-over-year. Meanwhile, adjusted EBITDA rose $2 million year-over-year to $301 million (all dollar amounts in this article USD).
RBI's other segments fared a little better. Same-store sales for Burger King rose to 4.8% from 1% year-over-year, with adjusted EBITDA rising $23 million to $254 million. Comparable sales for Popeyes shot up to 9.7% from just 0.5%, and adjusted EBITDA rose from $41 million to $47 million.
In total, though, the conglomerate made encouraging gains. Net income rose $40 million to $337 million on $1.46 billion in revenue, while adjusted diluted earnings climbed from 63 cents per share to 72 cents per share.
RBI CEO Jose Cil told analysts on the earnings call that the company plans to "have [its] sleeves rolled up" in the fourth quarter, especially for Tim Hortons. It is rolling out new brewers for its locations by early 2020, expanding its drive-thrus, and trying to gain market share in lunchtime sales, where it has historically underperformed.