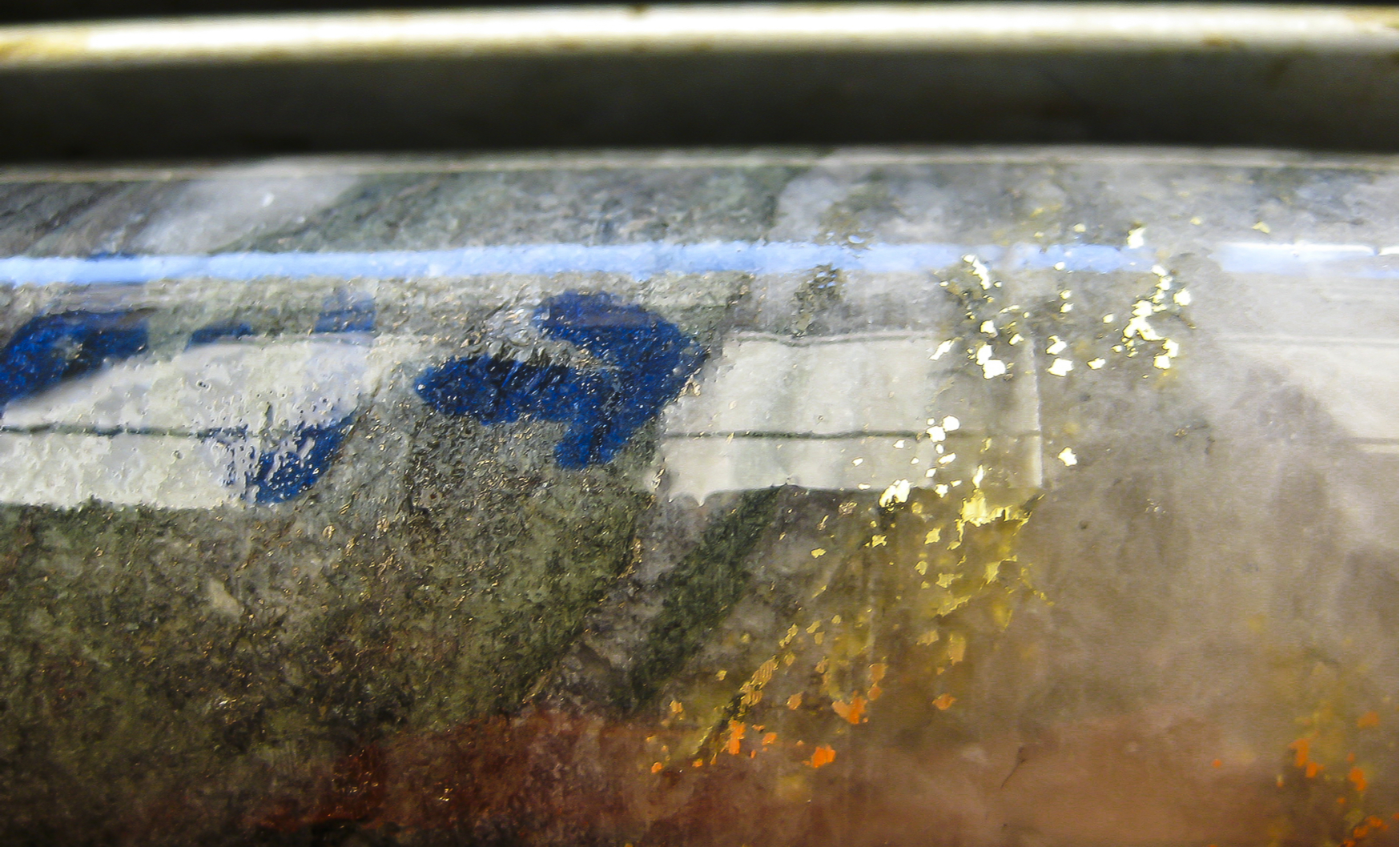 Source: Adwo / Shutterstock.com
Days after junior miner Apex Resources Inc. (TSX-V: APX) announced it had intersected visible gold at its Ore Hill property in southeastern British Columbia, its stock continues to soar. As of Tuesday afternoon, shares have almost tripled since the press release last week, leaping 26 cents to 35 cents per share amid an enormous increase in trade volume.
Though—as Apex is quick to point out—visible gold doesn't necessarily mean the deposit contains high grades, the discovery is nonetheless seen as a tentative, initial validation of Apex's latest asset. The company acquired the property from Margaux Resources Ltd. (TSX-V: MRL) last year after the latter explorer terminated a 2013 option agreement on the resource and transferred it to Apex, citing low gold prices and unfavourable market conditions.
Margaux took rock samples from an Ore Hill gold soil anomaly in 2017. These returned 119 grams of gold per tonne (g/t Au) and 105 g/t Au, spurring the company to plan a drill program for 2018, but it was sidelined by rampant forest fires in the area.
Ore Hill is located in the southern end of the Sheep Creek gold district in BC, which historically produced 785,000 ounces of gold from multiple deposits. Ore Hill itself has seen limited production, yielding 2,470 tons averaging 1.15 ounces of gold per tonne, mostly from narrow, northeast-trending quartz veins.
Apex began a 600-metre drill program on Ore Hill in September, targeting the 1,500-metre soil anomaly detected by Margaux along a separate, north-trending breccia zone. The company intercepted visible gold in the first two holes, representing 438 metres of the ongoing program, and says assays from these cores should be available within a month. It was forced to halt drilling in mid-October due to heavy snow, and hopes to resume exploration when weather allows.