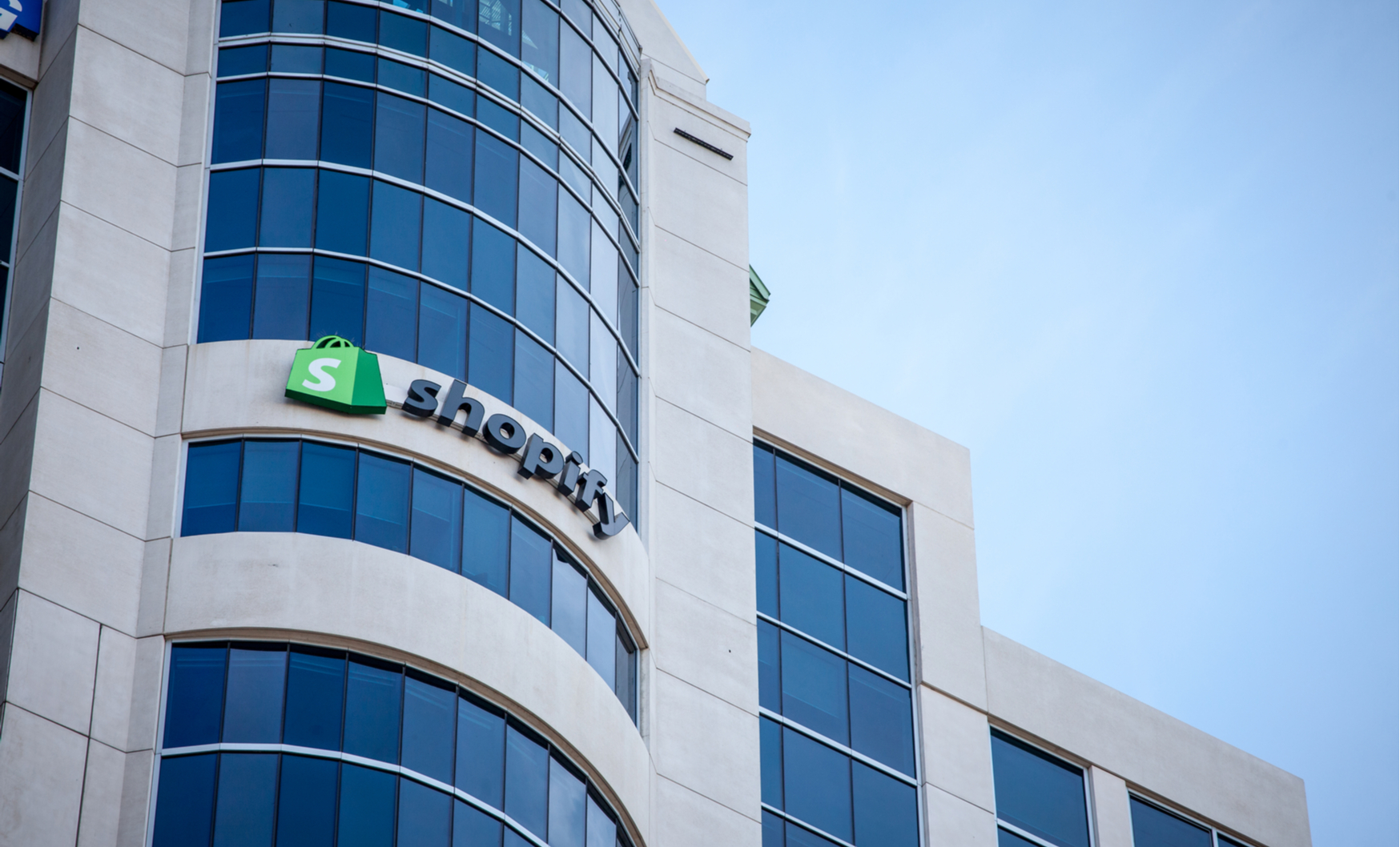 Shopify headquarters in Ottawa, CA / Source: BalkansCat / Shutterstock
Shopify Inc. (TSX: SHOP) shocked investors with a surprise loss in its third-quarter earnings report Tuesday morning, sending shares tumbling 2.7%.
The e-commerce company reported an adjusted net loss of $33.6 million on revenue of $390.6 million (all dollar amounts in this article US). That's an earnings loss of 29 cents per share, when analysts expected a gain of 11 cents per share on revenue of $383.7 million.
Revenue from Shopify's "subscription solutions" segment, in which its merchants pay a monthly fee for the use of its platform, rose 37.4% to $165.6 million, with a 34% increase in monthly recurring revenue to $37.9 million year-over-year. Meanwhile, revenue from its point-of-sale "merchant solutions" segment grew 50.4% to $225.0 million compared to the same quarter last year. That's a total year-over-year revenue increase of 44.6%. Shopify also boosted its fourth-quarter revenue guidance to as much as $482 million, and its full-year guidance to $1.56 billion from $1.55 billion.
But as the company expanded the number of fulfillment centers to compete with Amazon, operating expenses rose 39.3% to $252.35 million from $181.10 year-over-year. It's worth noting that this is less than Shopify's revenue gain. It's also worth noting that Shopify's $72.8 million total net loss was severely impacted by a $48.3 million one-time tax provision, "triggered by the transfer of regional relationship and territory rights from [Shopify's] Canadian entity to regional headquarters" for international expansion.
Even after the slump, Shopify remains one of the country's best-performing stocks, having increased 117.8% so far this year, driven by its innovative e-commerce products and rapid growth. Shares peaked at CA$541.49 in August, followed by a steep tumble after investors balked at the company's acquisition of 6 River Systems, and after it diluted its shares with a secondary offering.