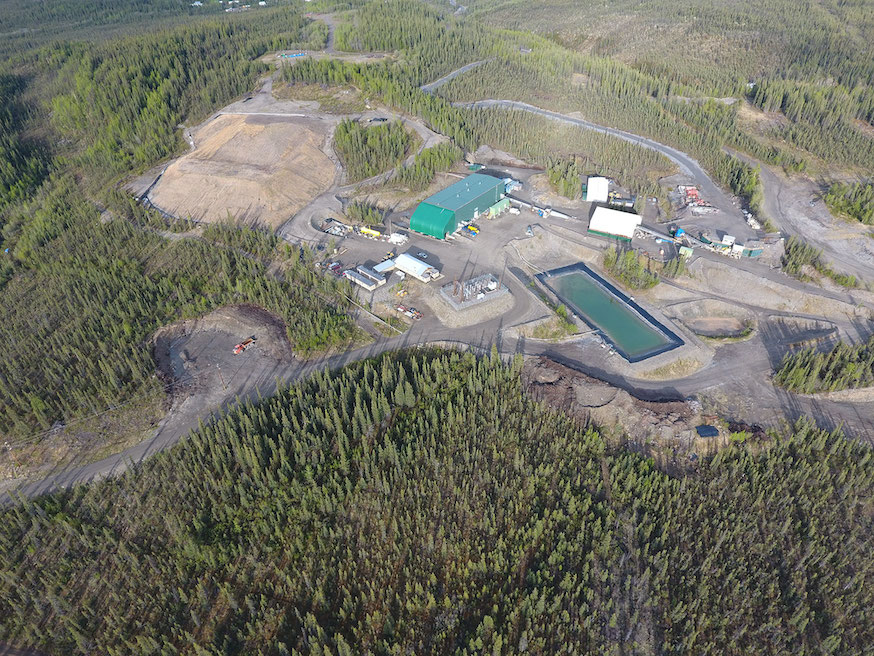 Keno Hill Silver, image courtesy Alexco Resource ©2020
As the price of silver eases in response to the sweeping US stimulus package, Alexco Resource Corp. (TSX: AXU) announced a $7.5 million overnight marketed offering of common shares for ongoing exploration at its Keno Hill property.
The company has entered into an agreement with Cormark Securities Inc. and Cantor Fitzgerald Canada Corporation to sell 4.05 million common shares at $1.85 each, a 26 cent discount to its share price at the time of writing. It has also granted the underwriters an over-allotment option to buy another 608,000 shares for the same price for 30 days after the deal closes.
Alexco says proceeds will go toward "preservation and measured advancement of mine development activity at Keno Hill" and for working capital.
The Keno Hill Silver District of the Yukon Territory is Alexco's primary focus, with a number of projects pending in the area. The company ran the Bellekeno mine from 2011 to 2013 there, with a maximum production grade of 1,000 grams per tonne silver. Last May, the company filed a pre-feasibility study for the Keno Hill Silver project, which calculated a reserve of 1.18 megatonnes with a silver-equivalent grade of 1,136 AgEq. The report estimates a net smelter return of $652 million, with an after-tax net present value of $101.2 million.
The company has been busy with an 8,333-metre drilling program at Keno Hill, intercepting grades including 3,860 grams of silver per tonne (g/t Ag) over 0.75 metres and 1,414 g/t Ag over 81 metres.
Alexco reported full-year financial results for 2019 earlier this month, with a loss of $8.9 million or 8 cents per share.
Shares of the company were flying high last year as the price of silver surged, but fell alongside the precious metal until the coronavirus cause the stock to plummet. Shares are now up 6 cents since the public offering was announced to $2.12 per share.