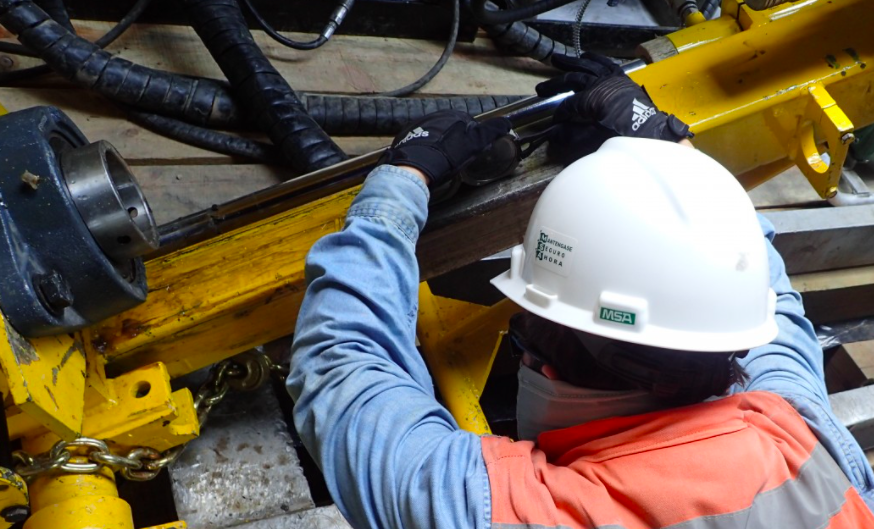 Drilling at El Tigre, image courtesy Silver Tiger Metals Inc. ©2021
Silver Tiger Metals Inc. (TSX-V: SLVR) posted strong new drill results from a single drill hole in the El Tigre mine district in Sonora, Mexico, including a new discovery.
The highlight of the news was the company's interception of 11.75 metres grading 667.9 silver-equivalent grams per tonne (g/t AgEq) 12 metres past the footwall of the historical Sooy Vein of the El Tigre mine system. Silver Tiger originally targeted the Sooy Vein to test the system's down dip potential where it says that "mining ceased abruptly with the Great Depression in 1930," but its first drill hole passed through the mine workings, and the exploration team suspected they had more to find. After the company opted to continue drilling beyond the footwall, it was rewarded with the excellent results listed above, alongside other promising results including 1.55 metres grading 1,065.8 g/t AgEq within a larger 22.2-metre interval grading 381.9 g/t AgEq.
Silver Tiger CEO President and Glenn Jessome called the discovery "a wide zone of high grade mineralization totally unlike the quartz vein ore previously mined at El Tigre," in the release, adding that "We are of the view that we have discovered what may be a significant new style of wide high grade mineralization to target with our exploration, that was in the past overlooked."
This is the second round of drill results released by the company this year. Toward the end of January, the company announced that it had hit 3.0 metres grading 1,310.1 g/t Ag Eq from the Benjamin Vein at El Tigre.
Prior to that, the Globe and Mail reported that Echelon Capital Markets had added Silver Tiger to its "Top Picks Portfolio" for the first quarter of 2021, continuing to rate the company as a "speculative buy" with a $1.30 price target.
Back in November, we reported on previous results from El Tigre, including one half-metre interval grading 2,049.1 g/t AgEq.
Despite all this good news, shares of Silver Tiger fell on Tuesday, perhaps related to silver's falling spot price amid potential short squeeze chaos.