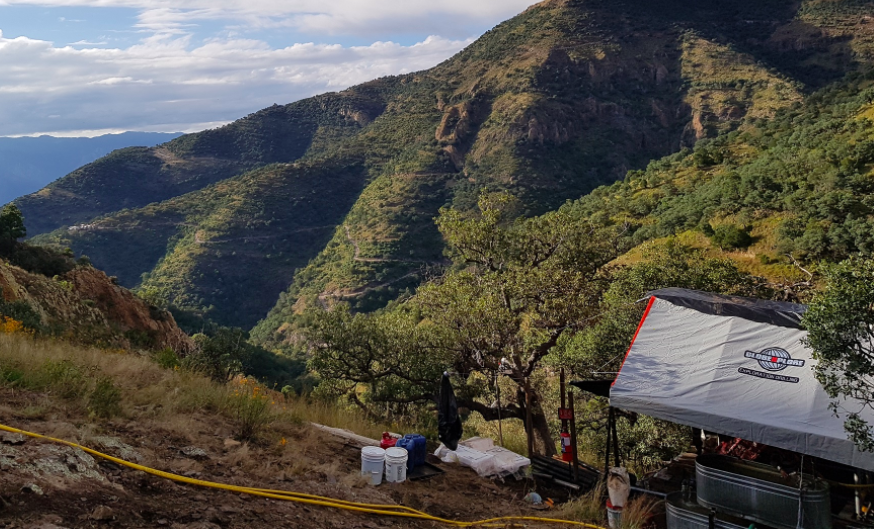 Image: Exploration at the La Virginia project, courtesy Silver Viper Minerals Corp. ©2020
Junior exploration company Silver Viper Minerals Corp. (TSX-V: VIPR) announced a $5 million private placement on Wednesday, with proceeds earmarked for the ongoing exploration of its La Virginia project in Sonora, Mexico.
Under the terms of the offering, which is brokered by Eight Capital and Red Cloud Securities, Inc., Silver Viper plans to issue up to 13.89 million special units of the company at 36 cents each, a 4-cent discount from its current 40-cent share price. Each unit will include a common share and a half warrant, with full warrants exercisable at 50 cents for two years. Silver Viper has also granted the underwriters an over-allotment option to purchase up to an additional 2.78 million units at 36 cents each, which would increase the total proceeds by about $1 million.
Silver Viper started surveying La Virginia in September of 2018, and later completed a phase 1 drill program covering 4,753 metres, focused on four distinct targets selected from the 37,700-hectare property. The company began a phase 2 drill program in November, though has recently been forced to put exploration on pause.
The most recent assays from the project, taken from near the project's El Rubi and Macho Libre targets, intercepted grades including 453 grams of silver per tonne (g/t Ag) and 8.3 grams of gold per tonne (g/t Au) over 1.0 metre, and 80 g/t Ag and 3.55 g/t Au over 7.0 metres. Previous assays from back in February hit grades including 22.6 g/t Au and 1,431 g/t Ag over 3.0 metres, and 15.55 g/t Au and 1,436 g/t Ag over 2.0 metres.
Shares of Silver Viper are up 12 cents year-to-date, though the announcement of the financing drove a slight .5 cent decline.