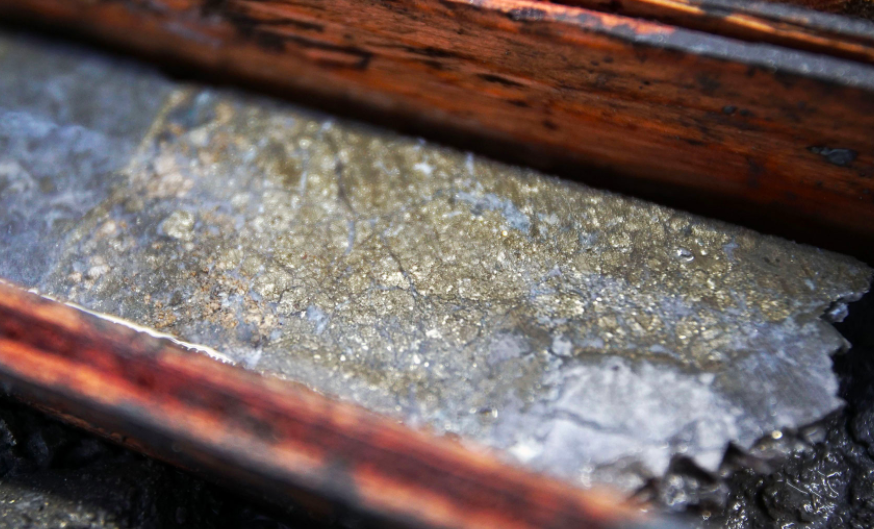 Ore from Eskay Creek, image courtesy Skeena Resources Ltd. ©2021
On-the-rise gold exploration company Skeena Resources Ltd. (TSX: SKE) announced a $20 million flow-through financing on Wednesday.
The company plans to issue 4.44 million flow-through shares at $4.50 each in the fully-subscribed offering, with proceeds going toward ongoing exploration of its projects in the "Golden Triangle" of British Columbia.
The news follows a flurry of drill results from the company's Eskay Creek project, including 4.8 grams of gold-equivalent per tonne (g/t AuEq) over 30.5 metres within the pit outlined in a 2019 preliminary economic assessment, and 13.86 g/t AuEq over 25.27 metres from the project's Hanging Wall zone. The former result comes from an phase 2 infill program hoping to expand the project's resources before an anticipated pre-feasibility study, while the second comes from a 5,000-metre exploration program near the mine. Both programs are now complete, and further results are expected from the latter.
Shares of Skeena have been climbing amid ample positive drill results as the company nears a pre-feasibility study for Eskay Creek, climbing $1.17 per share since the beginning of December. Following the announcement of the flow-through financing, the stock jumped another 4 cents to close at $3.74 on Wednesday.