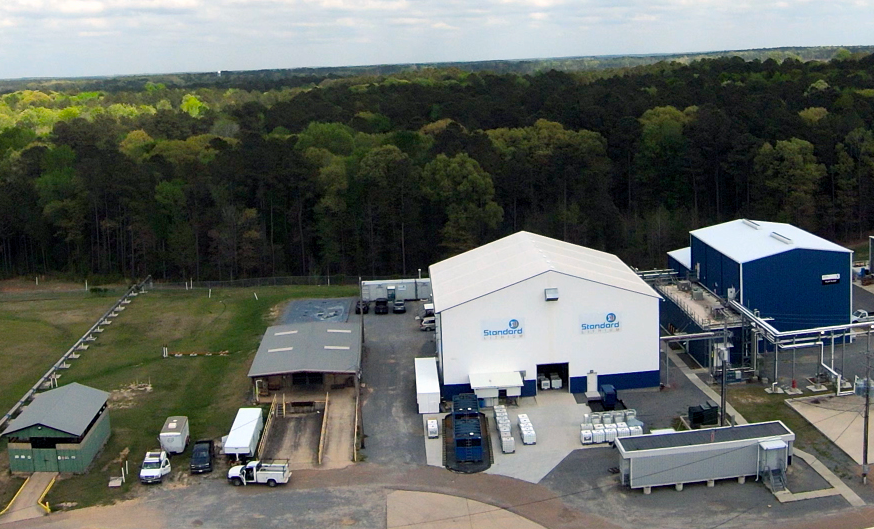 Image courtesy of Standard Lithium Ltd. ©2021
Shares of Standard Lithium Ltd. (TSX-V: SLI) rose 22% after the company announced a US$100 million private placement with Koch Strategic Platforms on Wednesday.
The company plans to issue 13.48 million common shares at $9.43 each (US$7.42) per share, with no warrants attached.
Standard Lithium says the proceeds will be used to advance the first commercial project for its Lanxess lithium extraction plant in southern Arkansas. The plant will be used to demonstrate the company's proprietary LiSTR extraction technology. Funds will also be used for the advancement of the company's South West Arkansas Lithium project.
"We're entering an important phase for Standard Lithium and we're thrilled to be starting it with a globally recognized industrial leader like Koch Strategic Platforms as a partner," Standard Lithium CEO Robert Mintak said in the release. "KSP has an impressive track record of investing in disruptive technologies and their backing is an important endorsement of the Company's core technology, development plans and of our intent to make the Gulf Region a leading supplier of lithium resources."
Shares of Standard Lithium jumped $2.46 to $13.55 per share on Wednesday in response to the news.