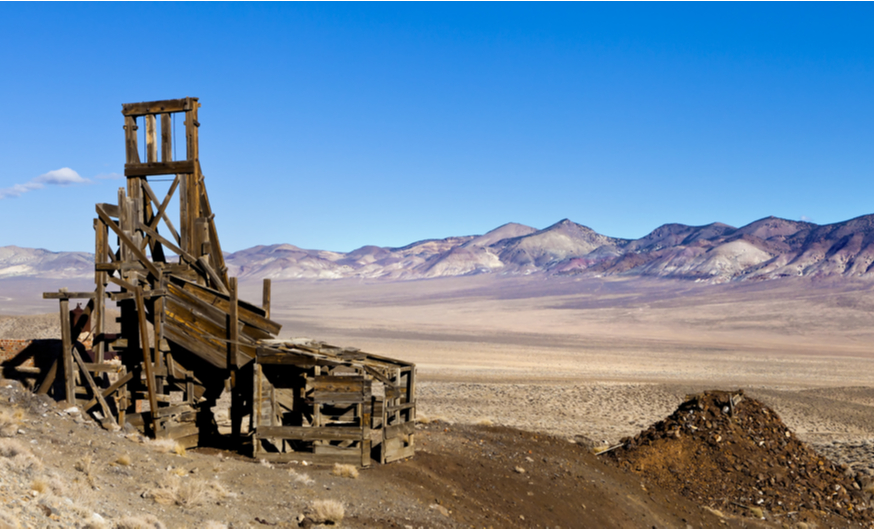 Image source: Neil Lockhart, shutterstock.com
Shares of Summa Silver Corp., a junior precious metals company with projects in Nevada, rose 13 cents on 215,000 shares today after the company announced encouraging new drill results from its first two holes of the year at its flagship Hughes property in Tonopah.
Results came back with grades including 0.9 metres of a whopping 11,992 silver-equivalent grams per tonne (g/t AgEq)—or 2,252 g/t Ag and 21.6 g/t Au—and 1.2 metres of 523 g/t AgEq from the project's Rescue vein system. The company says that so far, eight holes of drilling have demonstrated "strong continuity" of high-grade mineralization in the Rescue vein, and has confirmed the presence of several "stacked" mineralized veins.
"Hole SUM21-30 ranks very favourably with the best holes drilled globally on any silver-focused project in recent memory," Summa CEO Galen McNamara said in the release. "It is also important to note that it is only the 30th hole drilled on the project to date. In the bigger picture, the discovery of grades well over 10,000 g/t silver equivalent at Hughes is an exciting new development for the Tonopah Mining District. Drilling will continue for the remainder of 2021 as we drive towards unlocking the full potential of this classic American mining district. We continue to be well funded for this objective with over $9.5 million in working capital."
We wrote about Summa Silver in our comprehensive breakdown of Nevada gold miners. The company had closed a top-performing financing in 2020, subscribed largely by billionaire Eric Sprott. Since then, the company has gone on to put up strong numbers at its Hughes project, located near the historic Belmont mine, one of the largest producers of silver in the world in the 1910s. The company continues to be one to watch in one of the most prolific mining districts on the globe.