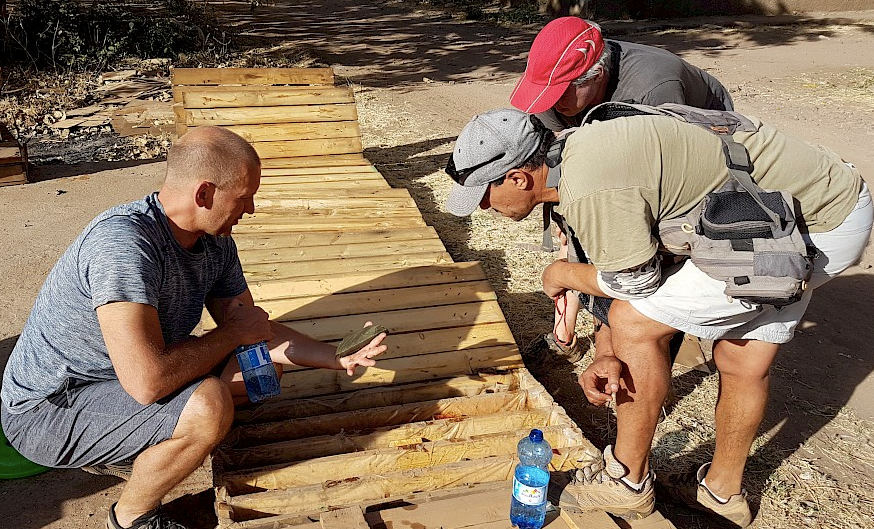 Image: Surveying at one of Sun Peak's properties, courtesy Sun Peak Metals Ltd. ©2020
Junior precious metals miner Sun Peak Metals Corp. (TSX-V: PEAK) jumped 72 cents on 627,500 shares in its first day of trading on the TSX Venture Exchange Monday after three years operating as a private company.
The company enters the public market with $11.5 million in cash on hand, largely raised from a $12.8 million financing of 37 million special warrants priced at 40 cents each in December. Just before it began trading on the TSX-V, the company filed two technical reports on its Meli target and Shire projects in Ethiopia, both joint ventures with Axum Metals SC.
Sun Peak posted drill results from its first program at Shire project back in June, intercepting grades including 15.30 metres averaging 3.18 grams of gold per tonne (g/t Au), 37.23 metres of 2.45 g/t Au at the Meli target, and 17.85 metres of 3.95 g/t Au and 6.57 metres of 1.34 g/t Au at the Argo and Keel targets. The company now has an additional 18,000 metres of drilling planned for the Shire project over the next year, testing for further copper and gold deposits.
Sun Peak is led by chairman and director David Awram, co-founder of the successful Sandstorm Gold Ltd. (TSX: SSL), and president and CEO Greg Davis, former VP of business development for Sunridge Gold Corp., where he previously raised $50 million through financings for that company and was involved in the company's sale of its stake in the Asmara project in Ethiopia for US$68.6 million.
At market close on Monday, shares of Sun Peak were trading at $1.17 per share.