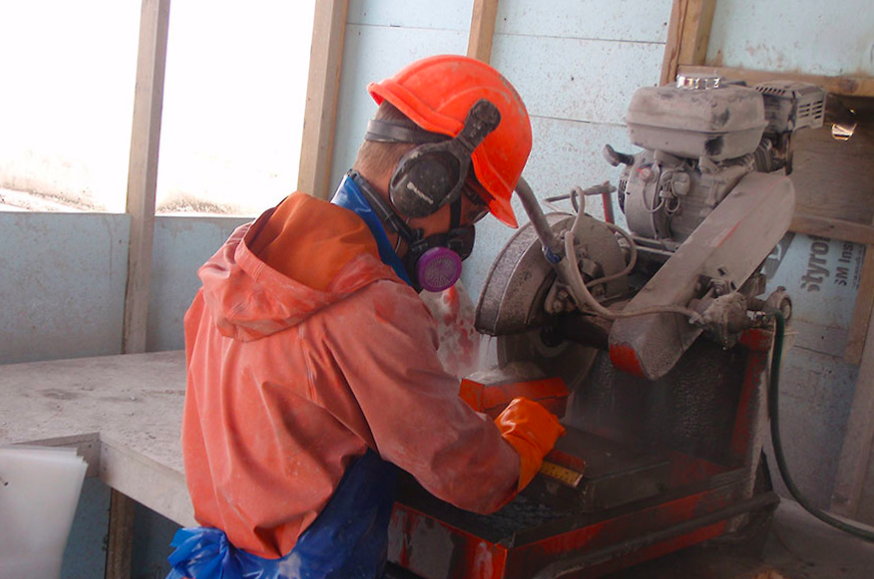 A geologist cutting drill cores from the Ootsa deposit, image courtesy Surge Copper Corp. ©2020
Shares of Surge Copper Corp. (TSX-V: SURG) jumped 5.5 cents or 31.4% Tuesday on 3.57 million shares after the company announced two new board members, a new advisor, and a $6.5 million financing.
First and foremost in the release was the addition of Craig Parry to the board. As well as being the president and CEO of IsoEnergy Ltd. (TSX-V: ISO), Mr. Perry is the current chairman of Skeena Resources Ltd. (TSX: SKE) and Vizsla Resources Corp. (TSX-V: VZLA), two high-profile mining companies that have chalked up significant gains over the past year. With a resumé of prominent mining companies that have seen particular attention over the last several months, no doubt investors are encouraged to see him climb aboard.
The second addition to the board is Christian Kargi-Simard, a mining engineer and investment banker who currently serves as the CEO of Adventus Mining Corp. (TSX-V: ADZN). According to Surge Copper, he's been involved in raising over $7 billion in financings throughout his career, and has "assisted in completing over 35 M&A transactions with companies such as Fortuna Silver Mines Inc., Altius Minerals Corporation, Arizona Mining Inc., Victoria Gold Corp., Atlantic Gold Corporation and Tahoe Resources Inc."
To its technical team, Surge also added James Hynes to the company as an advisor. Mr. Hynes is a geologist, as well as the founder and executive chairman of Kore Mining Ltd. (TSX-V: KORE).
In tandem with its personnel introductions, Surge Copper arranged a $6.5 million combo financing. The company plans to issue up to 9.09 million units at 11 cents each for up to $1 million total, and 36.36 million flow-through units at 15 cents each for a total of up to $5.45 million. Each unit will include a common share and a purchase warrant exercisable at 17 cents for three years.
Surge began exploring its Ootsa project in June, and revealed the results of a geophysical survey at the property last week.
Shares of the company are up 18.5 cents year-to-date for 2020, as operations have spun up amid a flurry of small private placements.