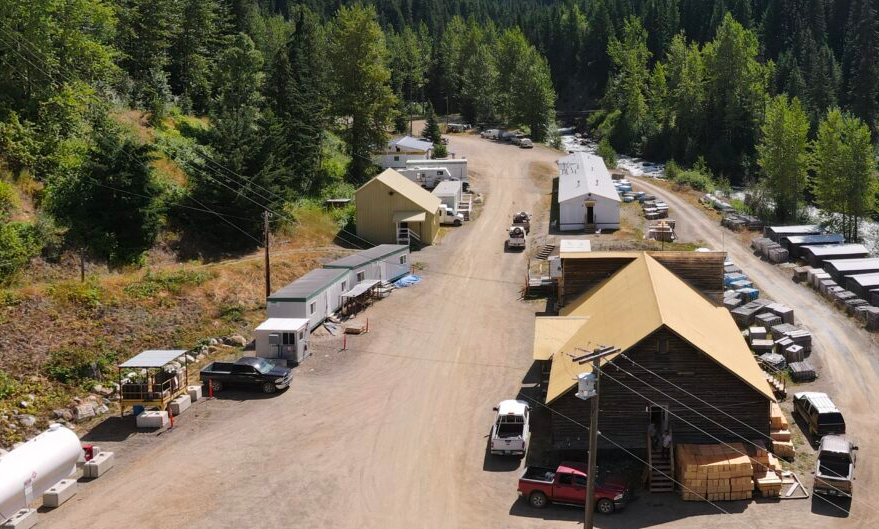 Image courtesy Talisker Resources Ltd. ©2021
Shares of BC-based junior gold explorer Talisker Resources Ltd. (TSX: TSK) rose four cents on Monday after the company announced an increase of its drill program on its flagship Bralorne project to 100,000 metres.
The move doubles the size of the exploration program for its primary project, located in south-central BC. Currently, there are five drill rigs turning on the property, part of a scheduled increase to eight rigs in total.
"Our consistent drill results, coupled with the recent strategic investment by New Gold allows Talisker to confidently double our resource drill-out program at our core Bralorne asset," Talisker CEO Terry Harbort said in the release. "The completion of this expanded program by the end of
2021 will allow the Company to rapidly create value with focused resource definition and move one step closer to fulfilling our vision of becom[ing] a tier one explorer."
43,500 metres have already been drilled since the program was initiated in Feb. 2020. The most recent holes intercepted grades including one metre of 15.1 grams of gold per tonne (g/t Au) and 0.60 metres of 15.85 g/t Au.
The company also recently closed a financing subscribed entirely by New Gold Inc. (TSX: NGD), expected to bring the latter company's stake in Talisker up to 14.9%. At the same time, it announced a non-brokered private placement for up to $19.1 million, selling 37.36 million flow-through shares at $0.51 each.
Shares of Talisker closed at 36 cents per share on Monday, up three cents since the beginning of April.