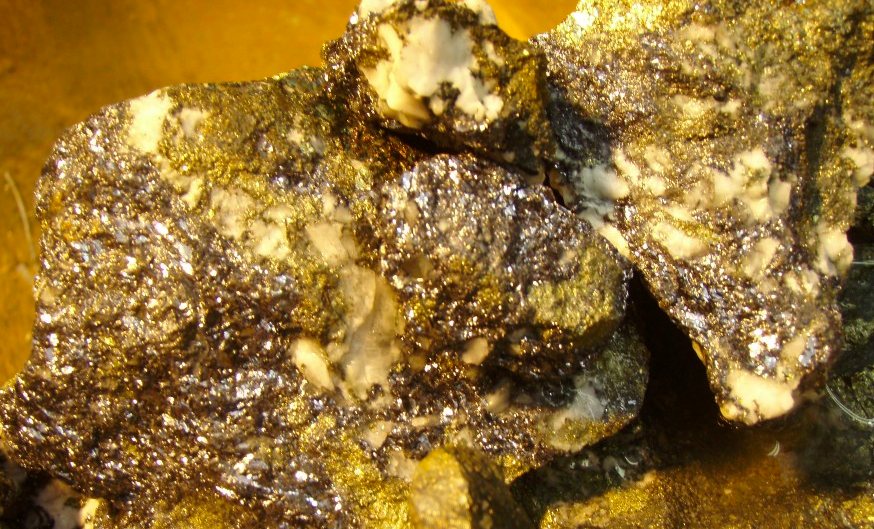 Image: Samples from Treaty Creek, courtesy Teuton Gold Corp. ©2020
Shares of Teuton Resources Corp. (TSX-V: TUO) rose 65 cents on 876,000 shares on Wednesday following the company's announcement of a non-brokered $9 million private placement with billionaire Eric Sprott.
The company plans to issue 3 million common shares for $3.00 each to the prominent mining investor. Sprott was already a substantial shareholder, starting last July when he purchased 3.5 million units at just 22.5 cents per unit, with each comprised of both a common share and a full warrant exercisable at 30 cents for two years.
Following the completion of Wednesday's deal, the billionaire will own 9.61 million shares and the aforementioned 3.5 million purchase warrants, representing a 19.2% non-diluted stake in the company.
Teuton Resources was one of our top mining stocks last year, with a steep climb propelled in part by Eric Sprott's endorsement and some wide intervals of high-grade gold in early drill results from its Treaty Creek project, a joint venture with Tudor Gold Corp. (TSX-V: TUD). Shares of the company began to rise even more steeply following a $2.4 million private placement including a second substantial investment from Eric Sprott in June. The aggressive rise was recently topped off by new drill results from Tudor Gold at Treaty Creek, hitting grades including 348 metres averaging 2.12 gold-equivalent grams per tonne and 154.5 metres of 1.48 gold-equivalent grams per tonne. Read our article on those results here.
Shares of Teuton Resources are up 509.4% for 2020, to $3.23 per share.