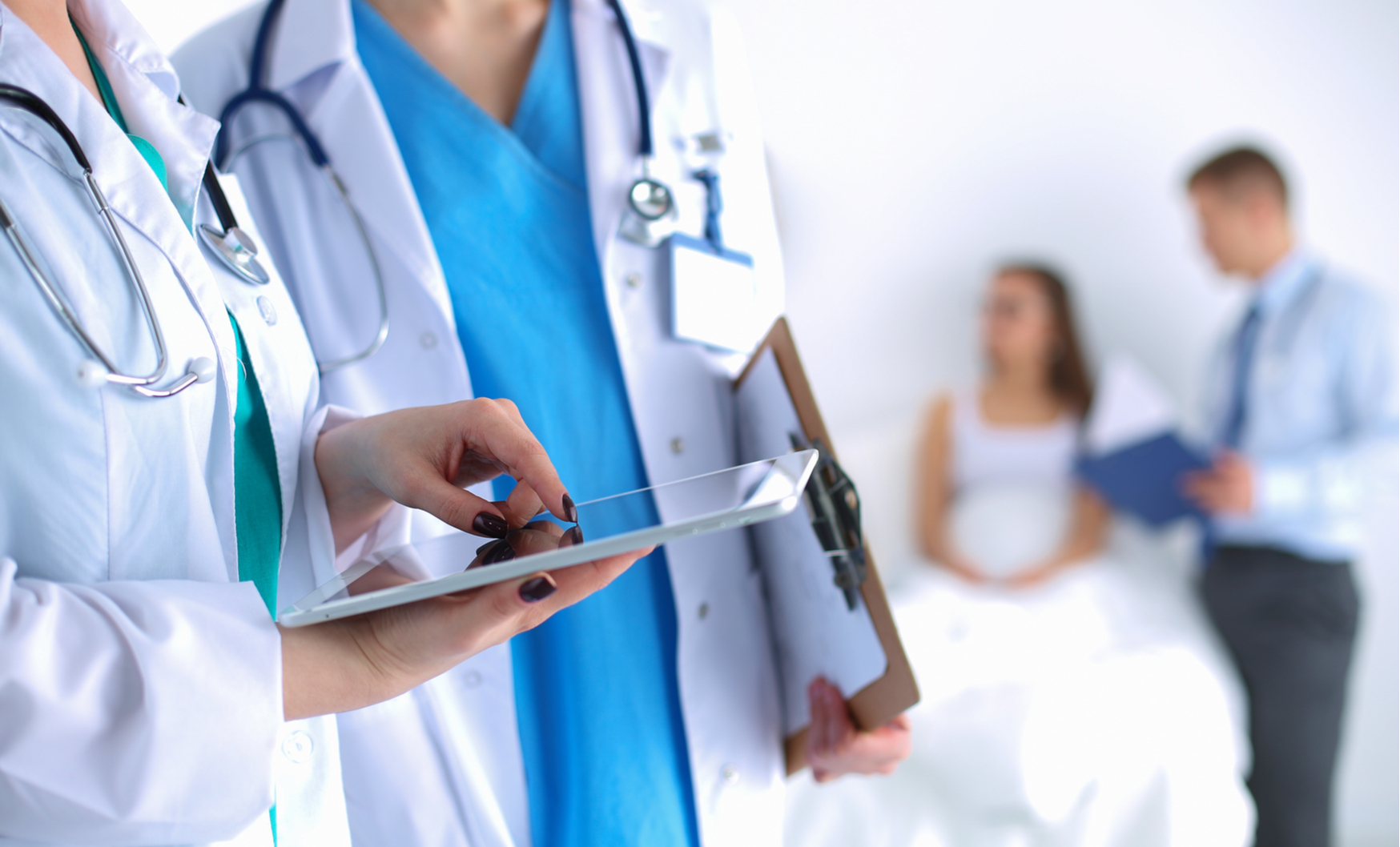 Source: Shutterstock.com
There's a reason healthcare stocks have gotten so much attention in 2019. Spending in the sector continues to escalate with no sign of stopping, global populations keep ageing and growing, and medical companies of all sizes are moving in to meet the constant demand.
Meanwhile, savvy investors are having a field day. To help you capitalize on this growing trend, here are the top 5 healthcare stocks by year-to-date percentage gain, all of which have an average daily trade volume of more than 50,000.
1. Sirona Biochem Corp. (TSX-V: SBM)
Gained 406% or 34.5 cents to 43 cents per share
Sirona Biochem is a Vancouver-based biotechnology company that leverages its subsidiary lab TFChem to develop new ingredients for cosmetics and pharmaceuticals. It has spent most of 2019 working to test and commercialize its TFC-1067 skin-lightening compound. Skin-lightening formulas are (perhaps disturbingly) in high demand in Asia in particular, and Sirona hopes to develop a safer, more effective alternative to the often-risky products currently available on the market.
This year, Sirona's stock peaked after the company released the results of a successful clinical trial for TFC-1067 conducted in China. In September, the company licensed the compound with skincare brand Rodan + Fields. It's currently on the hunt for a local manufacturer for the formula in China, and just announced plans for a second clinical trial for TFC-1067, this time in its higher-potency formula.
Sirona also says it is developing SGLT2 inhibitors for diabetes, an anti-ageing compound, and inducers for the potential production of helpful, recombinant proteins—though none of these have seen much public progress in 2019.
2. WELL Health Technologies Corp. (TSX-V: WELL)
Gained 186% or 88.5 cents to $1.36 per share
Also based in Vancouver, WELL Health both operates the largest single chain of medical clinics in British Columbia, and works to acquire technologies to digitize and modernize the Canadian healthcare system.
2019 has been a busy year of acquisitions for WELL. Enthusiasm began to mount when the company acquired OSCARprn, a BC SaaS electronic medical records (EMR) provider, but its stock peaked after its acquisition of KAI Innovations, another EMR provider with hundreds of clients across Canada. More recently, the company added SleepWorks Medical and BC's Spring Medical Centre to its assets and announced an agreement to acquire OSCARwest, yet another BC-based EMR provider.
In September, WELL announced plans to consolidate all its EMR assets into a new subsidiary, WELL EMR Group, as a new EMR solution to physicians across the country. The company is scheduled to report earnings on Nov. 12.
3. Bellus Health Inc. (TSX: BLU)
Gained 117% or $4.54 to $8.43 per share
Bellus Health is a Quebec-based pharmaceutical company developing BLU-5937, a drug designed to treat chronic cough and pruritus. To do this, BLU-5937 is a "selective P2X3 inhibitor," which means it blocks a particular sensory receptor responsible for irritation and pain.
Investor interest grew after the company reported results from its clinical phase I study on 90 subjects in May, which validated their hypothesis that the compound would not inhibit the sense of taste—a side effect of certain, "low-sensitivity" P2X3 inhibitors. Bellus enrolled the first patient of the phase II trial in July, targeted at investigating the effects of BLU-5937 on pruritus-related eczema, and said it expected the trial to commence next year.
The company closed a US$70 million public offering in September in Canada and the US, followed by the exercise of a greenshoe by the IPO's underwriters. No new has popped up since, but we can guess that Bellus is presumably now working toward its phase II trial scheduled for 2020.
4. Acasti Pharma Inc. (TSX-V: ACST)
Gained 102% or $1.27 to $2.51 per share
Also based in Quebec, Acasti Pharma develops drugs that use omega-3 fatty acids derived from krill oil. These acids may reduce triglycerides, compounds that contribute to hypertriglyceridemia, atherosclerosis (buildup of plaque in the arteries), and cardiovascular disease.
The company's flagship development is CaPre, a krill oil mixture of primarily two specific omega-3 fatty acids. Through CaPre, these reach the small intestine and are absorbed and transformed into complex fat molecules necessary for transport through the bloodstream.
The company spent the first half the year securing patents for CaPre in several countries and issued 900,000 shares to its former CEO to settle a claim. The company's stock began to rise after filing its annual results in July, though it admitted it wasn't sure why.
The company has been providing updates on two ongoing, concurrent clinical trials for CaPre (nicknamed "TRILOGY 1" and "TRILOGY 2"), in which it aims to prove a 20% decrease in baseline triglycerides, and expects to report results from both in December 2019 and January 2020.
5. Profound Medical Group (TSX: PRN)
Gained 81% or $5.43 to $12.13 per share
Profound Medical, based in Ontario, is working toward commercializing two complex medical devices. The first is TULSA-PRO, a machine that combines real-time magnetic resonance imaging (MRI) with robotics to remove diseased tissue from the prostate as a novel therapy for problems like prostate cancer. The second is Sonalleve, a modality that uses ultrasound waves to ablate lesions in the uterus without the need for an incision.
News has been fairly spare from the company this year aside from one big-ticket item: The company's stock skyrocketed after it received 501(k) approval from the US Food and Drug Administration, with an expected product launch in the fourth quarter of 2019.
Profound reported earnings Thursday, chalking up a net loss of $6.2 million, or 57 cents per share, on revenue of $682,224.