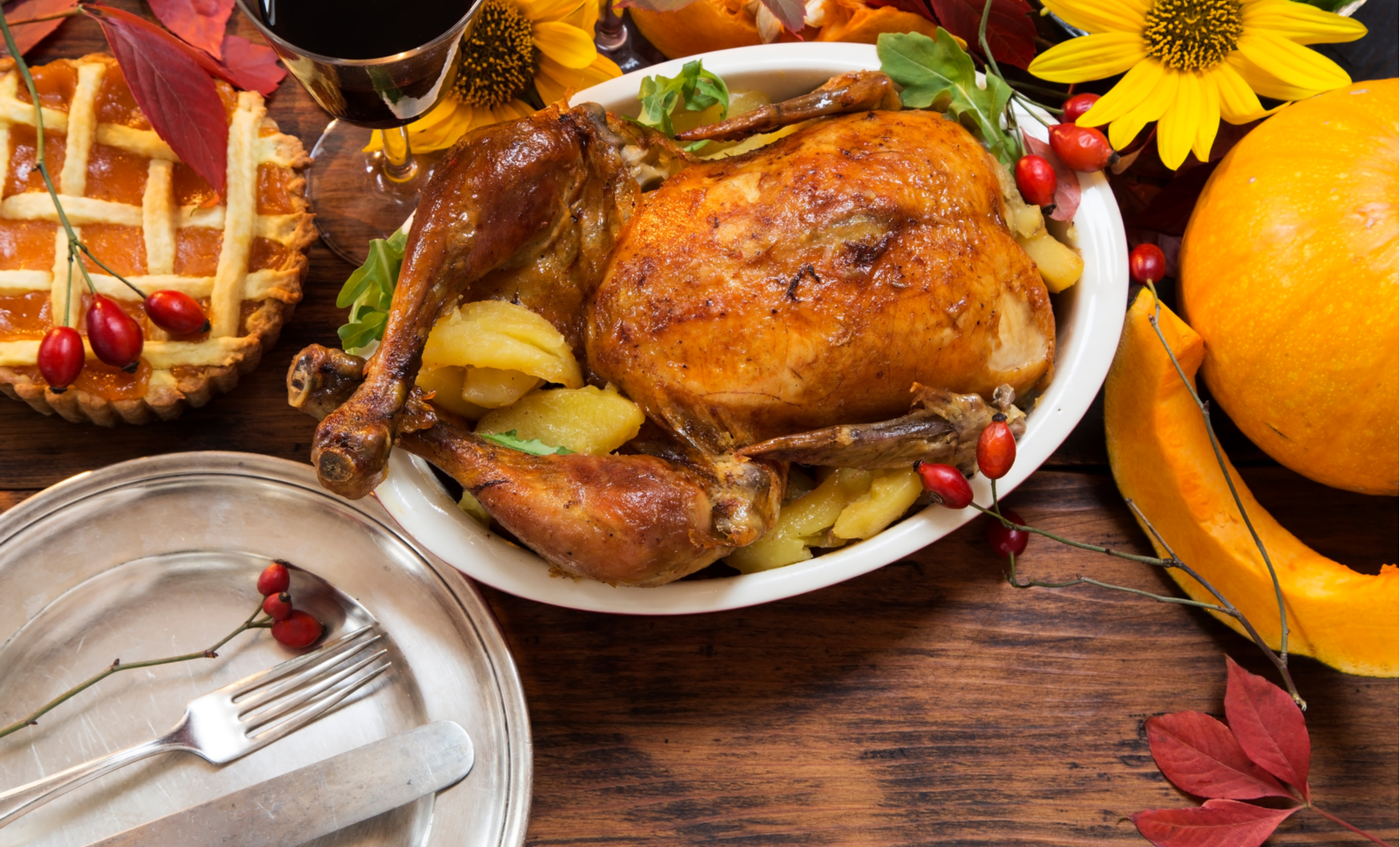 Source: images and videos / Shutterstock
Well, (Canadian) readers, it seems that somehow, Thanksgiving is here again. But as you dig into your fowl feasts and get caught up in the inevitable pre-election family arguments to follow, we'd be remiss if we didn't count our blessings in the markets as well.
Luckily, TMX Group just released its inaugural list of the top 30 TSX stocks from June 2016 to June 2019, making it easy to pinpoint exactly which companies to be thankful for. Here we break down the top five, giving you an easy excuse to look at your phone while you're mentally prepping for the in-laws' arrival.
1. Canopy Growth Corp. (TSX: WEED): 1823% gain
Since securing its status back in 2014 as the first North American cannabis company to be publicly traded, Canopy Growth stock has had some ups and downs, to say the least. The company continues to post heavy losses—$1.28 billion or $3.70 per share on $90.5 million in revenue in Q1 2020—and has plummeted 58.8% in value since its peak just before Canada legalized cannabis in October of last year. Its board ousted founding CEO, Bruce Linton back in July, and has yet to find a permanent replacement.
And yet, it still remains the largest growth stock of the past three years by an enormous 1000+% margin. Even amid a depressed cannabis market and profit three to five years away, it seems investors are confident that the world's highest-profile marijuana producer is positioned for global success. Most recently, the stock jumped on the announcement that the company had completed an all-cash deal for a majority stake in BioSteel Sports Nutrition Inc.
2. Shopify Inc. (TSX: SHOP): 883% gain
Leading e-commerce platform Shopify has had a hell of a year, with its stock climbing 124.2% in the wake of stellar revenue growth. Though, the company's incredible run was cut short at its $541.49 per share peak by a recent selloff propelled in part by the company's secondary offering of 1.9 million shares valued at US$603.3 million and is now trading at $419.43 per share. The stock's recovery will depend upon the company using those funds effectively and its upcoming Q3 2019 earnings slated for Oct. 29.
In the company's Q2 earnings, it reported a loss of US$28.68 billion or 26 cents per share on revenue of US$361.98 million, a 48% revenue increase from last year. We'll see how its latest quarter shaped up soon.
3. Village Farms International Inc. (TSX: VFF): 868% gain
Village Farms is a leading automated hydroponic grower of tomatoes, bell peppers, and cucumbers which recently jumped on the cannabis growing train. Its stock chalked up most of that 868% gain in the first few months of 2019, as the company provided updates on its growing cannabis production and after its Pure Sunfarms joint venture entered into its first recreational supply agreement with Ontario in February, to which it began shipping in September. Most recently, Pure Sunfarms began shipping to BC as well, though investor excitement was notably tempered.
Shares of Village Farms have been on the decline since its March peak, with the downturn steepening across the past month, likely due in part to recent struggles in the broader cannabis market. In its latest, Q2 earnings report, the company reported a net income of US$9.89 million or 20 cents per share on revenue of US$41.33 million, a massive boost from last year's Q2 loss of US$2.28 million or 5 cents a share.
4. Kirkland Lake Gold Ltd. (TSX: KL): 605% gain
We wrote about Kirkland Lake Gold's position as the top-performing mining stock on the TSX30 last week, but some of it bears repeating. With five mines spread across Australia and Ontario, Canada, it's been both steadily increasing its mining production and continuing to invest heavily in exploration. The company's second-quarter earnings report touted an encouraging 31% increase in gold production year-over-year, a 69% increase in net earnings to US$104.2 million or 50 cents a share, and a 50% boost in EBITDA to US$185.8 million.
The latest news from the company was a set of excellent new assays from its Macassa mine in Kirkland Lake, Ontario, including 111.8 grams of gold per tonne (g/t Au) over 2.1 metres, 108.2 g/t Au over 3.3 metres, and 53 g/t Au over 2.1 metres.
5. Trilogy Metals Inc. (TSX-TMQ): 503% gain
Unlike the others on this list, copper producer Trilogy Metals is actually down 14.3% this year from $2.45 to $2.10 per share. But it still handily made the TMX30 cut, jumping several times due to its successful exploration efforts at its Arctic and Bornite deposits, followed by a short-lived peak at $4.00 per share in July of this year.
Its most recent earnings report is all the way from July, when it posted Q2 2019 results. The company reported a loss of US$4.51 million or 4 cents per share, a 23% increase from last year's loss of US$3.66 million or 3 cents a share. The company hopes to complete a feasibility study for its Arctic project by the first half of 2020.