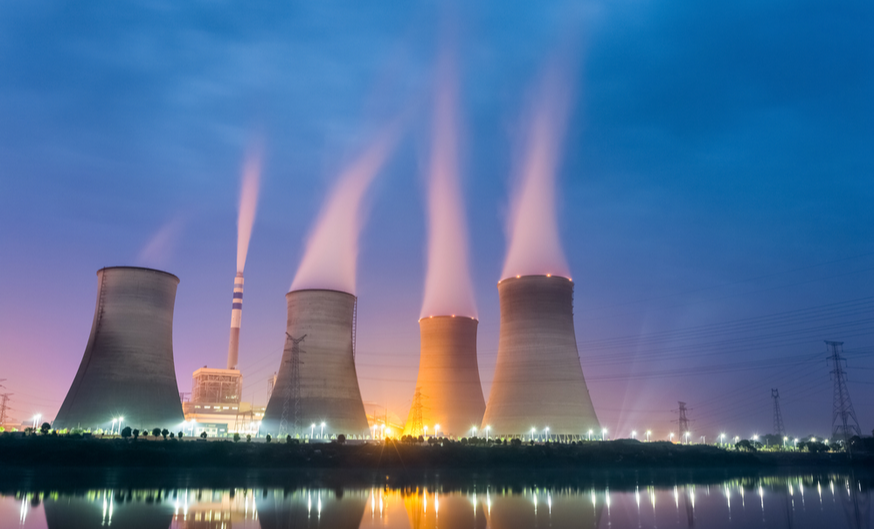 Image source: chuyuss, Shutterstock.com
Since mid-August, many top uranium companies have been surging as the other yellow metal has climbed and climbed, reaching an eight-year high of $44 a pound last week. But as investors scramble into a long-dormant market that some analysts speculate has a lot left to give, it's worth doing some research into which companies are actually worth your attention.
Here, we take a quick look at three of the top players in the industry, each having generated tremendous gains across 2021.
1. Uranium Royalty Corp. (TSX-V: URC)
Year-to-date gains: 275%
First off, full disclosure: Uranium Royalty and its parent, Uranium Energy Corp. (NYSEAmerican: UEC) have both been consistent sponsors of PrivatePlacements.com, though they haven't paid us for this article and the writer is not an investor in either.
Uranium Royalty Corp. began as a spinout of Uranium Energy, designed to capitalize on UEC's diverse property base while giving investors exposure to a first-of-its-kind uranium royalty setup.
As we've seen in the gold sector, royalty companies, which contribute capital to projects in return for a percentage of revenue or profit generated from an eventual mine's production, tend to outperform mining companies. The system, the thinking goes, minimizes risk related to the commodity itself, while providing ample exposure to the industry.
URC holds a wide range of royalties, including a relatively new 1% gross overriding royalty on approximately 9% of the uranium produced by the MacArthur River project, and a 20% sliding scale net profits interest (NPI) on a 3.75% share of overall uranium production drawn from French nuclear fuel cycle company Orano's 30.195% interest in the Cigar Lake project—the two biggest and highest grade uranium mines in the world.
Last week, the company also expanded its physical uranium holdings, upping its total 648,068 pounds of U3O8.
The stock closed at $5.58 on Tuesday, up 275% for the year.
2. IsoEnergy Ltd. (TSX-V: ISO)
Year-to-date gains: 190%
IsoEnergy, a junior uranium miner focused on projects in Saskatchewan's Athabasca Basin—home to the most prolific U3O8 deposits in the world—was relatively flat for most of 2021. Prior to the summer, most of the company's news surrounding a reshuffling of the management team that didn't seem to excite investors much, as well as a couple of debt settlements in return for the company's shares.
IsoEnergy's spike comes following its recent announcement that it has begun a 12,000-metre program to drill its flagship Larocque East project on the Eastern Athabasca Basin, 35 kilometres northwest of Orano Canada and Denison Mines' (discussed elsewhere in this list) McClean Lake mine.
The drill program is the latest of its kind on the property since the company discovered the Hurricane zone in the summer of 2018. Across 29 drill holes in 2019 and 48 in 2020, the best intersection from the target is 38.8% U3O8 over 7.5 metres.
In an update from Tuesday, the company confirmed that initial scintillometer results from drilling had expanded the Hurricane zone, with a number of results. The news helped the company regain some ground lost last week.
The stock closed at $5.57 on Tuesday, up 190% year-to-date for 2021.
3. Denison Mines Corp. (TSX: DML)
Year-to-date gains: 114%
Denison Mines has long been a pressworthy junior in the uranium space and a competitor to IsoEnergy, with its slate of projects in the Athabasca Basin. Recently, the stock has gotten a serious lift amid the rise in uranium prices.
Denison's flagship project is Wheeler River, home to the Phoenix deposit—among the highest-grade uranium deposits in the world. The project contains probable reserves of 109.4 million pounds of U3O8, including 59.7 million pounds U3O8 from 141,000 tonnes at 19.1% U3O8 from Phoenix and 49.7 million pounds U3O8 from 1,257,000 tonnes at 1.8% U3O8 at Gryphon.
In its Q2 financial results in August, the company provided an update on exploration, saying that "the remainder of 2021 is expected to be in the field, where [it] plan[s] to be active on both the evaluation and exploration front[s]." Denison added that its exploration team is preparing to resume drilling at various Wheeler River targets and nearby properties, with hopes for further exploration in Q3 and Q4.
The company has also received favorable mainstream coverage as of late, with the Globe and Mail reporting that Raymond James analyst Brian MacArthur maintaining the company at "outperform," and saying that the company is a good choice for the current uranium boom.
Shares of the company closed at $1.80 on Tuesday, up 114% year-to-date.