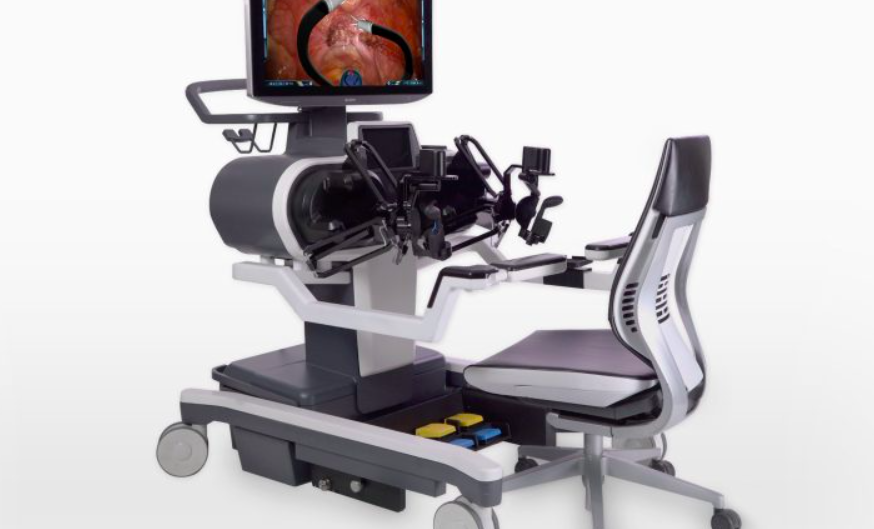 Image: Titan's SPORT surgery platform, courtesy Titan Medical Inc. ©2020
Shares of medical device developer Titan Medical Inc. (TSX: TMD) jumped 32 cents on 2.5 million shares following news that the company has entered into a US$18 million direct offering agreement with "a single healthcare-focused institutional investor."
The company plans to issue 18 million common shares at US$1.00 each alongside half as many warrants, exercisable at US$1.00 for four years after the deal closes, expected June 10. H.C. Wainwright & Co. will broker the deal.
Titan says it intends to use the proceeds to resume the development of its SPORT robotic abdominal surgical system, for instruments and accessories, and for general working capital. The company also notes that the closing of the deal will satisfy the second milestone of its recent US$31 million licensing agreement with Medtronic PLC (NYSE: MDT).
Titan suspended the development of its robotic system last November, after failing to arouse enough investor attention in an abandoned US$25 million offering. CEO David McNally blamed "inhospitable conditions in the equity capital markets." The deal with Medtronic, which also includes a $10 million licensure deal of certain robotic technologies developed by Titan, coupled with this latest financing, will presumably allow Titan to restart the development of its flagship platform.
The news has certainly boosted investor enthusiasm. Following news of the deal with Medtronic, shares of Titan rose $1.75 in a single day, topping out at $2.11 per share, ending a long decline that began in September. Since then, the stock has evened been up and down and is now trading at $1.70 per share.