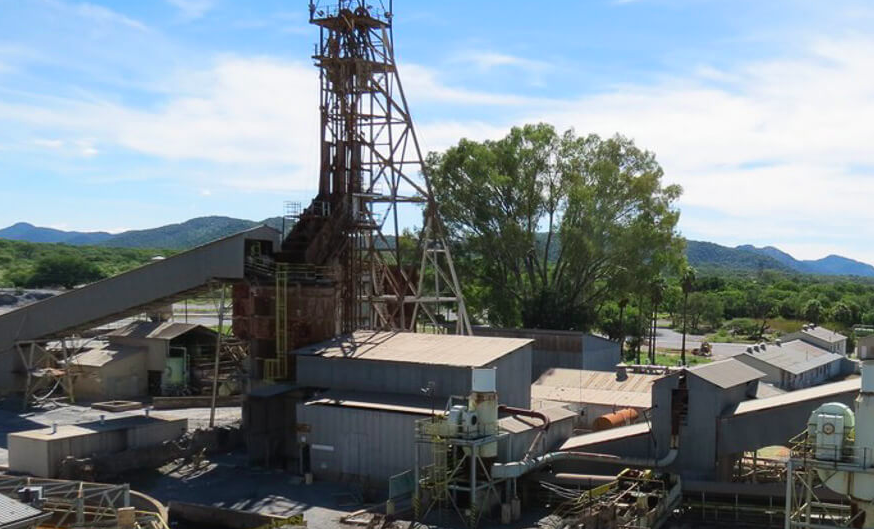 Image: Kombat mine, courtesy Trigon Metals Inc. ©2021
Shares of Trigon Metals Inc. (TSX-V: TM) rose on Thursday after the company announced that it plans to restart production of its Kombat copper mine in Namibia by the end of 2021.
According to Trigon, Kombat was one of the most significant copper mines in Namibia, beginning its life in 1962 and operating until 2008, producing some 12.46 million tonnes of copper ore grading 2.6% on average. The mine is already linked to existing infrastructure, including power, water, roads, and a railway. With copper prices cracking an all-time high on Thursday, the mine has once again become economic.
Trigon says that "procurement activities for long lead items are currently underway for the restart." The company anticipates initial production at Kombat will be 6,000 tonnes of copper concentrate for 2022, beginning with ore from open-pit sources. As the high-grade underground ore comes into the picture and planned upgrades to crushing and milling are completed , production is expected to increase to 16,500 tonnes in 2024.
"The order of long lead time items marks a point of no return in the restart process," Trigon CEO Jed Richardson said in the release. "Given the response from debt finance and the strength of the copper price, we are confidently moving forward with our production plans. We are targeting first concentrates to be shipped before year-end 2021 and positive cash flow in 2022."
A 2018 preliminary economic assessment for the project estimated an up-front capital cost of US$6.4 million for the restart. So far, Trigon says it has spent 40% of that amount, and has been benefiting from some material cost savings, acquiring spare parts for the old plant at low cost from other operations in the country.