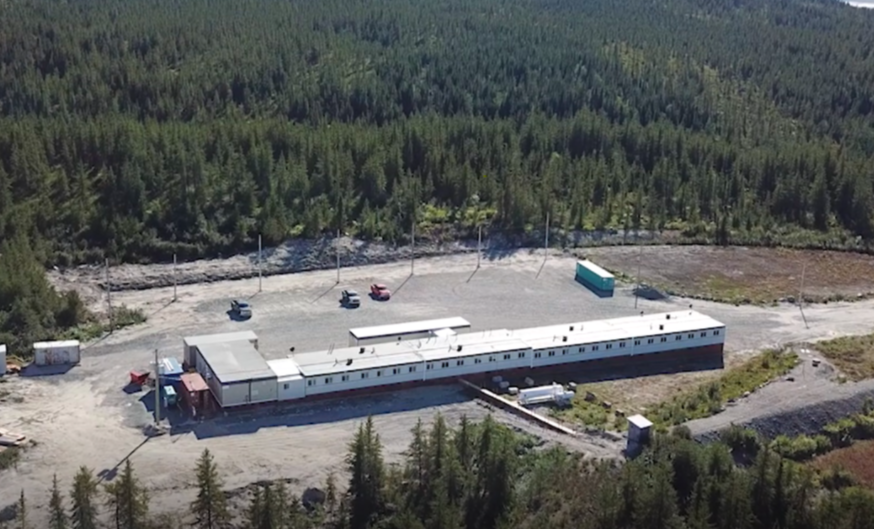 Image: Troilus' Troilus project, courtesy Troilus Gold Corp. ©2020
Troilus Gold Corp. (TSX: TLG) announced a $15 million bought deal financing on Tuesday morning and quickly upsized it to $22 million. It's the second private placement the company has secured this year to fund the advancement of its flagship Troilus project in Quebec.
For the latest deal, a syndicate of underwriters led by Cormack Securities Inc., Laurentian Bank Securities Inc., and Stifel GMP have agreed to purchase 21 million units of the company at $1.05 each. Each unit will include a common share and a half-warrant, with full warrants exercisable at $1.50 for 24 months. The company has also granted the underwriters an over-allotment option to sell up to an additional 3.15 million units, which would boost the financing's total to $25.36 million.
Troilus says it intends to use the proceeds "to advance engineering efforts at Troilus, commence geotechnical drilling at the deposit, continue infill and exploration drilling and for working capital and general corporate purposes."
The company has been busy drilling the Troilus deposit, located northeast of the Val D'or district in Quebec, recently reporting grades including 1 metre of 13.28 grams of gold equivalent per tonne (g/t AuEq) and 1.1 metres of 16.1 g/t AuEq in a new expansion of the deposit's southwestern trend geologically similar to the main deposit. Other recent assays include 33 metres of 1.65 g/t AuEq and 4 metres of 1.84 g/t AuEq in the southwest zone, and, from January, 24 metres of 2.26 g/t AuEq and 7 metres of 2.31 g/t AuEq.
An updated resource estimate filed by the company in November pegged the project's resources at 159.1 megatonnes at an average grade of 0.92 gold-equivalent grams per tonne (g/t AuEq) for a total of 4.71 million gold-equivalent ounces, and an inferred 52.7 megatonnes at 1.04 g/t AuEq for a total of 1.76 million gold-equivalent ounces.
When last we checked in with Troilus Gold it was posting a $10 million combo flow-through/common share financing, also to fund its primary deposit. Shares of the company are up 44 cents to $1.04 per share for 2020, but down 9 cents since the latest financing.