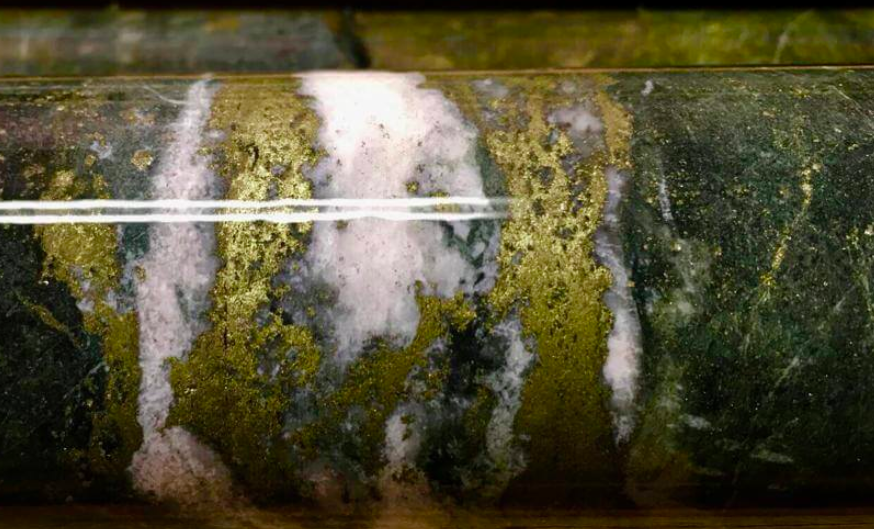 Image: Assays from Tudor Gold Corp., image courtesy Tudor Gold Corp. ©2020
Shares of Tudor Gold Corp. (TSX-V: TUD) jumped 13 cents on Monday on 1.43 million shares following the company's announcement that it has arranged a $9.3 million private placement with billionaire precious metal investor Eric Sprott.
Mr. Sprott has agreed to be the back-end buyer of up to 6.65 million flow-through shares of Tudor priced at $1.40 each. Following the offering, the company expects the high-profile Canadian investor to own approximately 25.69 million common shares, representing a 16.6% interest.
Tudor will use the proceeds to incur tax-deductible flow-through expenses.
This far from the company's first financing with Eric Sprott. The company completed four private placements with the financier last year.
Shares of Tudor have been sharply on the rise since early May when the company began a 20,000-metre drill program at its flagship Treaty Creek project in the Golden Triangle of British Columbia. Previous drilling intercepted grades including 1.27 grams of gold per tonne (g/t Au) over 252 metres and 1.09 gold-equivalent ounces per tonne (g/t AuEq) over 563.8 metres. The company also recently purchased a set of claims in BC's Skeena Mining Division from American Creek Resources Ltd. (TSX-V: AMK).
Since bottoming out at 40 cents in the late-February COVID-19 crash, Tudor Gold shares have more than tripled, trading today at a 52-week high of $1.49 per share.