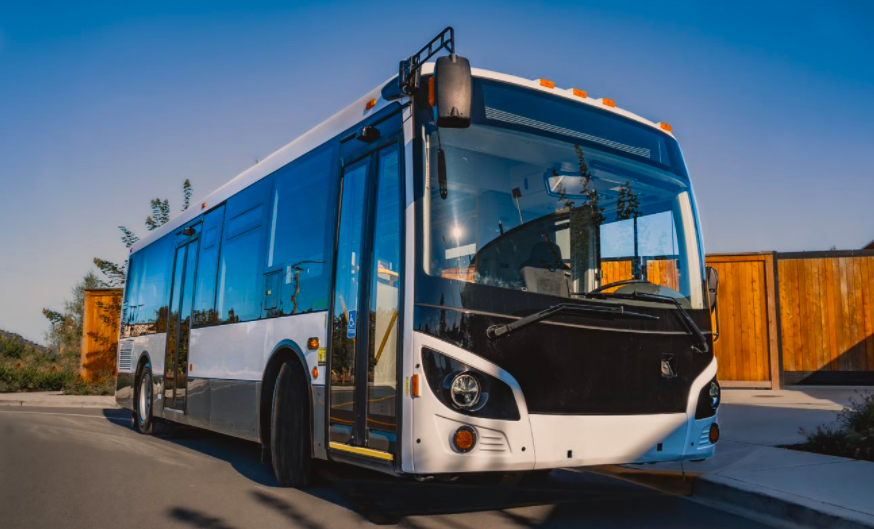 Image: Vicinity electric bus, courtesy Vicinity motor Corp. ©2021
Shares of electric transportation manufacturer Vicinity Motor Corp. (TSX-V: VMC) rose $1.13 on 339,000 shares on Friday after the company announced that it would be partnering with JB Poindexter's EAVX to develop electric commercial trucks and walk-in vans.
Vicinity says the collaboration will integrate EAVX truck bodies with Vicinity's bus and truck motor chassis.
"We have been looking forward to this partnership with EAVX, a new JB Poindexter business unit who is on the forefront of technology innovation," Vicinity CEO William Trainer said in the release. "Vicinity has strong engineering and manufacturing expertise, and we believe that it is a natural transition to modify our proven electric bus chassis to accommodate walk-in van applications. Additionally, we believe there is significant demand through our existing municipal customer base for work truck solutions leveraging our new VMC 1200 Class 3 truck."
The partnership hopes to urge the conversion of commercial and municipal fleets from combustion to alternative fuels by lowering the cost of entry into the newer market, aiming to lower fuel expenditures and the costs of maintenance.
Vicinity also recently arranged a $10 million convertible debenture financing, to fund general working capital and to fulfill contract requirements for recent bus orders.
Shares of Vicinity closed at $7.40 on Friday.