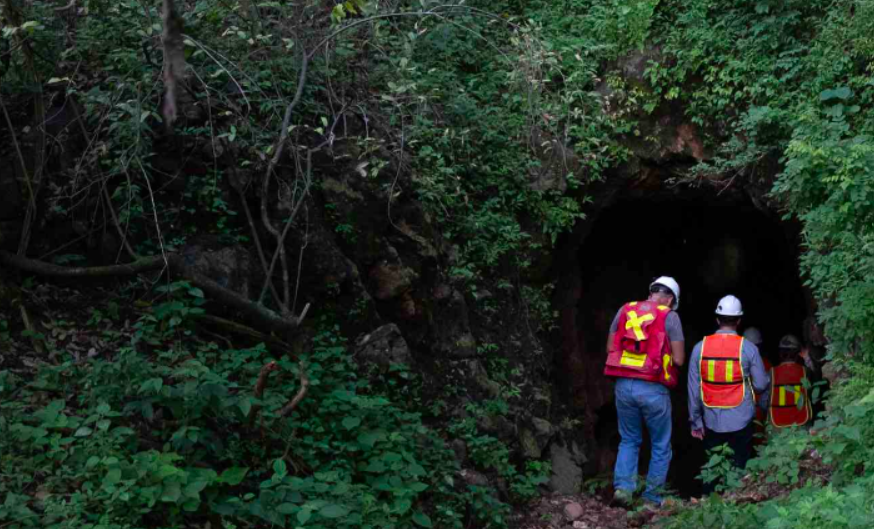 Image: Panuco adit, courtesy Vizsla Resources Corp.
Shares of Vizsla Resources Corp. (TSX-V: VZLA) more than doubled in value over just two days following the company's report of stellar assays at its Panuco project, followed by its announcement of a $25 million bought deal private placement.
The company plans to issue 13.37 million units at $1.87 each, with each unit comprised of a common share and a purchase warrant exercisable at $2.40 for two years. It's worth noting that with the stock closing at $2.65 on Thursday, these warrants are already in the money. Vizsla has also granted the underwriters, led by Canaccord Genuity Corp., an over-allotment option to purchase up to an additional 2.67 million units, which would generate an additional $5 million in gross proceeds.
The deal follows closely on the heels of excellent results from the company's Panuco silver-gold project in Mexico. Results from the first four holes of the latest drill program intersected grades including 6.0 metres of 8,078 silver-equivalent grams per tonne (g/t AgEq), with 1,808.2 g/t silver, 66.8 g/t gold, and 2.99% lead and 3.30% zinc.
We've had our eye on Vizsa since the company appeared on our list of the top 5 mining stocks of 2019. The company optioned the Panuco mine from Canam Alpine Ventures Ltd. last October. In June, the stock jumped after the company hit its first set of high-grade results at the deposit, including 2.0 metres of 3,348 g/t AgEq.
Shares of Vizsla are up 244.2% for 2020.