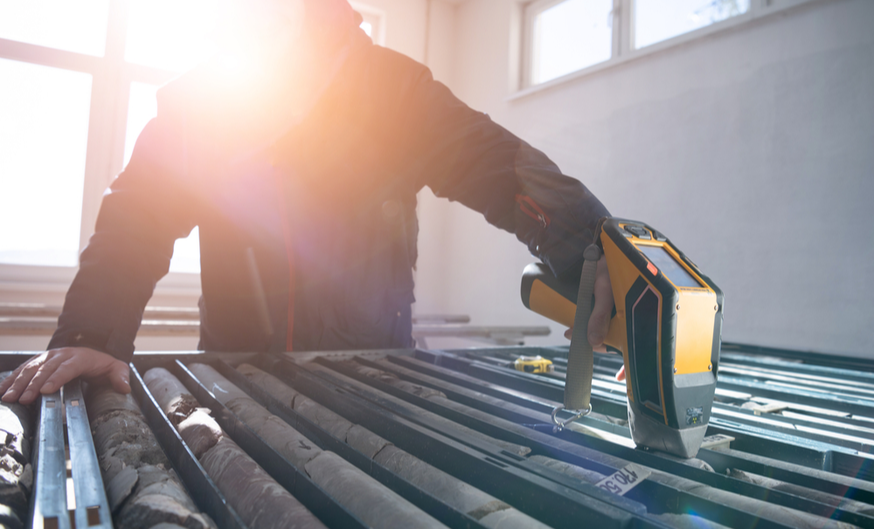 Image source: dotshock, shutterstock.com
Shares of Vizsla Silver Corp. (TSX-V: VZLA) rose 14 cents on Wednesday after the company released the latest round of drill results from its flagship Panuco project in Mexico.
Step-out drilling at the southern end of the project's Napoleon target came back with grades including 4.46 metres of 2,758 silver-equivalent grams per tonne (g/t AgEq) and 1.92 metres of 861 g/t AgEq. The assays extend the known mineralization of the prospect by 300 metres, mapping it beyond two and a half kilometres along strike. The drill program is ongoing, with four rigs currently on the vein.
"We now have high-grade drill results for 570 metres of the two and half kilometre strike on Napoleon," Vizsla president and CEO Michael Konnert said in the release. "With four rigs turning, this vein is growing into a substantial area of mineralization but is only one vein in an entire vein field that we have available to explore. The Napoleon vein is building the initial body of mineralization that will be the platform for the Company's transition from explorer to producer. With the El Coco mill under option, we have commenced studies into metallurgy, engineering, mill upgrades and tailings reprocessing opportunities to expedite the short-cut to production that is so unique to Vizsla's opportunity at Panuco."
This is the second round of Panuco results Vizsla has released this month. The previous round of results covered 18 holes, also along the Napoleon corridor, with grades including 4.61 metres of 1,027 g/t AgEq and 1.51 metres of 2,740 g/t AgEq. The company also recently increased the number of rigs running at Panuco to eight, and secured a $15 million at-the-market offering with Canaccord Genuity Corp.
Shares of Vizsla more than doubled in a single day last summer after the company reported over 8,000 g/t AgEq at Panuco. Following that peak, the stock has remained relatively flat, though shares jumped 14 cents on these latest assays to close at $1.78 on Wednesday.