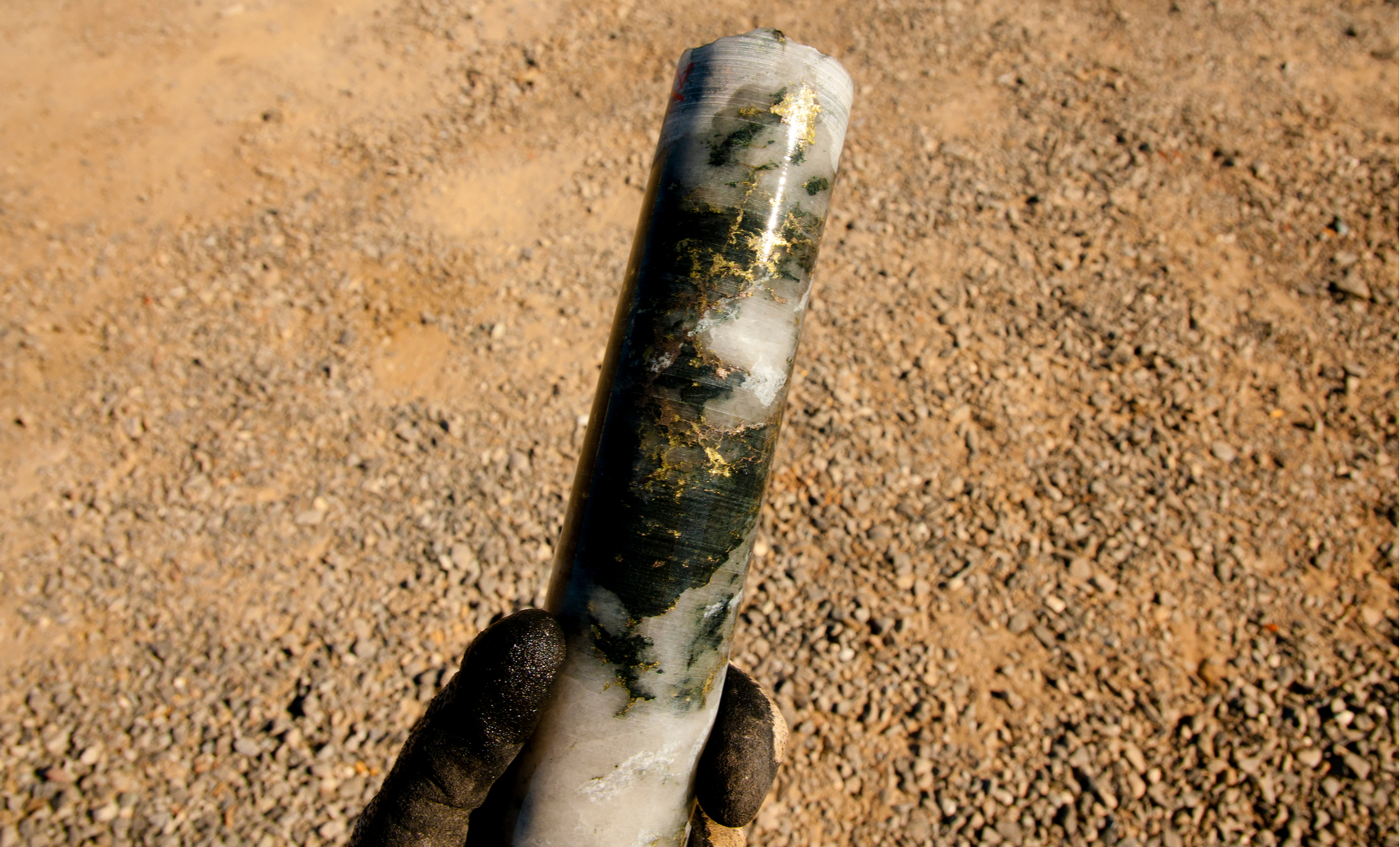 Source: Adwo / Shutterstock
Shares of Wallbridge Mining Company Ltd. (TSX: WM) rose 6 cents on 8.7 million shares Wednesday after resuming trading following report of the company's high-grade assays from its Fenelon Gold property in northwestern Québec.
The most prominent results came from a drill hole in the property's Tabasco zone, which intercepted 27 grams of gold per tonne (g/t Au) over 38.39 metres. Granted, this is at a vertical depth of 500 metres, but that fact doesn't dampen the news much. Other results were more modest, but nonetheless promising, including 75.02 g/t Au over 3.89 metres and 82.61 g/t Au over 7.51 metres.
Attila Péntek, vice president of exploration at Wallbridge, called the results "truly spectacular," adding that the company continues to wait on further assay results from this same hole. He said recent results have the company is "very excited about the potential of the Fenelon gold system at depth."
In previous assays at Fenelon, Wallbridge intercepted deposits including 3.08 g/t Au over 5.81 metres and 5.5 g/t Au over 10.96 metres, which sparked a mostly lukewarm reception from investors over the past couple of months. These latest results, however, have already seen the stock rise 16%.
The company has been busy lately with its 70,000-80,000 metre drill program at the Fenelon property, which it acquired from Balmoral Resources Ltd. (TSX: BAR) in 2016 for $3.7 million. The company expects to complete the program by the end of the year.
Wallbridge reported in September that it already plans to establish a small-scale mine processing 400 to 500 tonnes per day on the Main Gabbro zone of the property by mid-2020. And CEO Marz Kord says that the exploration program will support a maiden resource estimate for Fenelon in early 2021.
Wallbridge closed two private placements in the last six months: one $7 million financing by billionaire mining investor Eric Sprott in May—exercisable at 24 cents per share, 45% its current value—and another $10 million financing more broadly subscribed in August, specifically earmarked for exploration at Fenelon. The company's stock dropped during the former deal, during which Sprott exercised 1.6 million warrants at 20 cents per share for $3.25 million, but has since recovered. Shares are currently up 27.5 cents or 175% for the year to 43.5 cents per share.