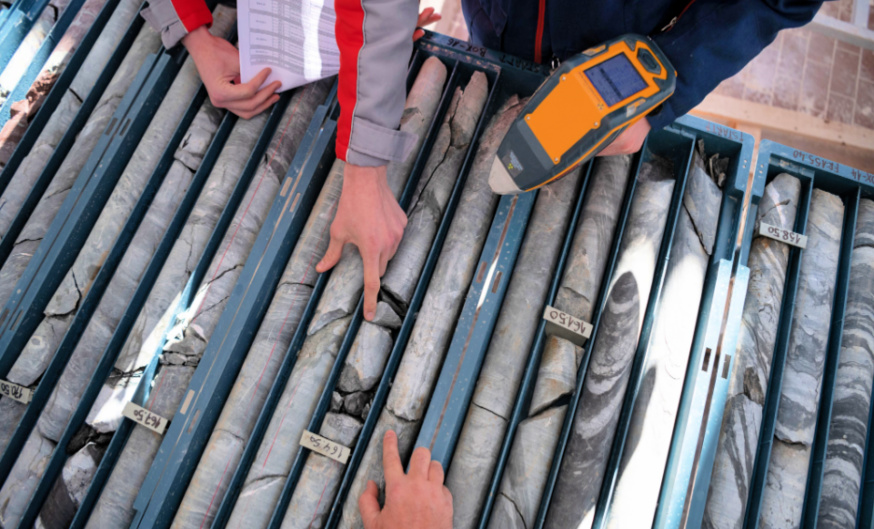 Gold junior Wallbridge Mining (TSX: WM) climbed 2.5 cents on Thursday afternoon following the company's release of the latest drill results from its Fenelon project in Québec, Canada.
In the latest segment of a planned 30,000 metres of infill drilling, the company interesected grades including 2.13 grams of gold per tonne (g/t Au) over 27.50 metres, 1.36 g/t Au over 34.00 metres, and 0.86 g/t Au over 14.60 metres. The newly-detected mineralization is adjacent to the area covered by the company's mineral resource estimate, which pegged the deposit with an indicated 2.13 million ounces of gold and 1.47 million ounces inferred.
"The systematic in-fill sampling program we initiated at Fenelon earlier this year has exceeded our expectations, with a substantial number of previously unsampled drill core intervals returning assays above the cut-off grade for the existing MRE," Wallbridge vice present of exploration, Attila Péntek, said in the release. "This underscores the quality and scale of the gold mineralization at Fenelon and has allowed us to delineate wider mineralized zones and adjust our models for future resource estimates. Based on our improved understanding of the gold system, we will continue to leverage this cost-effective strategy to evaluate intervals of the previously drilled core that have the potential to host gold mineralization, but may have been overlooked in the past."
Wallbridge Mining rose to over $1.20 cents per share last September on the strength of its Fenelon project, but has since dropped precipitously, closing at just over 19 cents on Thursday.