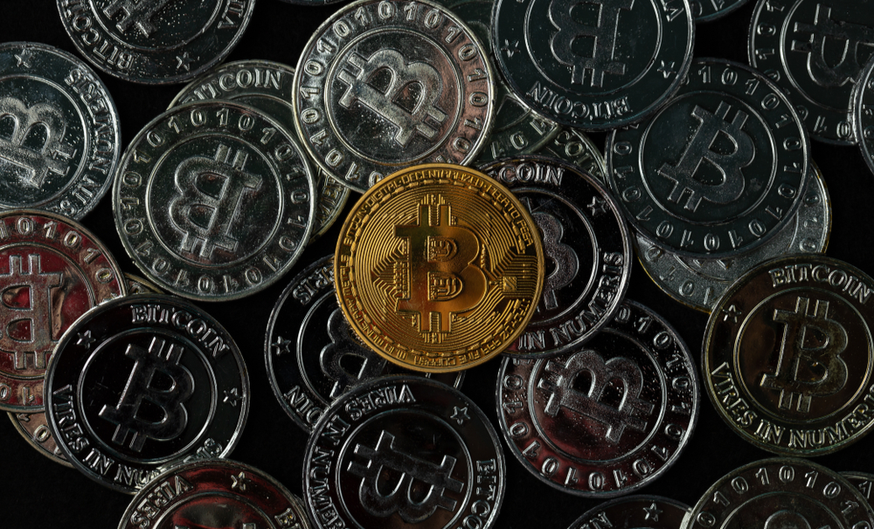 In the middle of an uncertain market reeling from the prospect of a drawn-out U.S.-China trade war, you'd be forgiven for wondering why bitcoin is surging. Current prices for the cryptocurrency sit above $8,200, its highest valuation since July of last year.
Bitcoin is still nowhere near its 2017 peak, but its value has more than doubled since March. All this despite security concerns stirred up after hackers ran off with $40 million in cryptocurrency from Binance, the largest exchange of its kind in the world.
And while bitcoin experienced a bit of a stallout earlier as alternative cryptocurrencies like Ethereum piggybacked on its recent rise, some analysts are predicting a massively bullish market moving forward.
As always with bitcoin, the rapid spike has left many investors scratching their heads. Cryptocurrency is always a slippery market to analyze with any authority, but as bitcoin trudges ahead with little sign of slowing down, a number of possibilities have emerged among experts. Here are the four most compelling.
1. Bitcoin might be emerging as a new safe haven in a volatile market.
Mainstream markets have been on notice for awhile now, but China's announcement of $60 billion worth of retaliatory tariffs on U.S. goods really sent investors scrambling. The Dow Jones industrial average fell nearly 2.5% in response to the news, stunting gains in both countries and driving up economic insecurity.
Proponents of bitcoin have always touted it as an uncorrelated safe-haven asset—"like gold, but better." Recent stormclouds rolling in over our long-sunny market may force a test of this hypothesis. As currencies like the Chinese yuan and stock markets plummet, investors may be flooding to bitcoin to reduce their exposure.
2. Bitcoin adoption may finally be going truly mainstream.
Bakkt, a digital asset exchange with ties to the New York Stock Exchange, recently announced that it would begin testing for bitcoin future contracts this summer. Fidelity and E-trade are gearing up to offer cryptocurrency trading in the coming months. Whole Foods recently partnered with Felxa and Gemini to allow crypto payments through a dedicated app. Even Starbucks is on its way to allowing bitcoin-based transactions in its stores, using the Bakkt platform to convert bitcoin into USD on purchase. This conversion of BTC into fiat currency may not be much different than numerous brokered transactions already available, but bitcoin fans argue that it remains a significant step toward widespread BTC adoption among big-ticket retailers.
As popular confidence in cryptocurrency increases, it stands to reason that investors would start climbing aboard. Bitcoin may be miles away from being the world-saving currency that was promised, but that won't stop optimistic adopters from betting big on its success, driving up the price.
3. Bitcoin shows technical promise for many investors.
Late in April, bitcoin hit the rare and enticingly bullish "golden cross," in which the 50-day average crosses above the 200-day moving average. Since then, its continued to punch through key resistance targets at $7,000 and $8,000, with high trade volume and a number of promising technical indicators. In addition to all the hype surrounding the surge, it may just be a matter of (somewhat) sound fundamentals at play.
4. There might be no real reason at all—and bitcoin might be due for a steep correction.
Of course, there are numerous analysts on both sides of the bitcoin fence arguing that this latest uptick is due to nothing more than hot air, and that we're overdue for a correction. As crypto analyst Tone Vays tells CrypoPotato, "this current move makes no sense." In his eyes and many others, it will take a significant, clear pullback, followed by clear, extended support at levels beyond the March $4,000 range to declare a genuine bull market.
If skeptics like Vays are right, FOMO investors that recently hopped onto bitcoin's rising star may be in for a rude awakening. Whatever the cause behind bitcoin's mid-May explosion, you have to admit it's typical for the volatile cryptocurrency. Whether you consider bitcoin a stable nest-egg or a loony get-rich-quick scheme, you have to admit: it certainly ain't boring.