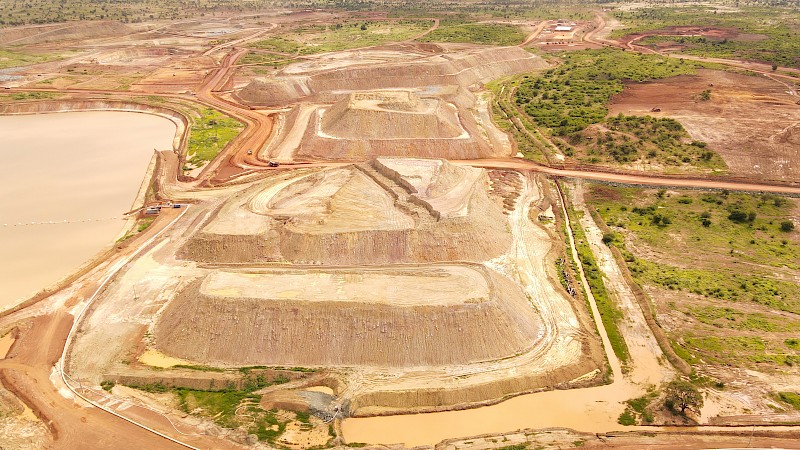 Here's your daily roundup of the five biggest Canadian financings announced yesterday, courtesy of PrivatePlacements.com: the only database that tracks every private placement, every day.
1. Orezone Gold Corp. (TSX: ORE)
Gross Proceeds: $16.5 million
Sector: Precious metals
Units issued: 13 million
Type: Common shares
Price: $1.27
Warrants: None
Agents: Non-brokered
Use of Proceeds: Project development
Company breakdown:
Mid-stage gold company operating the pit Bomboré mine in Burkina Faso
Currently undertaking a 77,000 metre infill and expansion drill program
Financing was arranged with "a large, and well-established, institutional fund."
2. US Critical Metals Corp. (TSX-V: USCM)
Gross Proceeds: $3.5 million
Sector: Battery metals
Units issued: 10 million
Type: Special units
Price: $0.35
Warrants: Full; $0.50; Three years
Agents: Echelon Wealth Partners
Use of Proceeds: Ongoing exploration
Company breakdown:
Metals company with projects in Montana, Nevada, and Idaho
Recently sampled 17.13% rare earth elements at its Sheep Creek project in Montana
Acquired a 70% interest in a uranium and vanadium project in Idaho in December
3. EMP Metals Corp. (CSE: EMPS)
Gross Proceeds: $3 million
Sector: Lithium
Units issued: 5 million
Type: Special units
Price: $0.60
Warrants: Full; $0.90; 18 months
Agents: Echelon Capital Markets
Use of Proceeds: Various work programs
Company breakdown:
Lithium junior miner focused on large-scale direct lithium extraction projects in North America
Recently tested up to 259 mg/L at its Viewfield project in Saskatchewan
Shares have been on the rise since December
4. Viva Gold Corp. (TSX-V: VAU)
Gross Proceeds: $3 million
Sector: Precious metals
Units issued: 21.4 million
Type: Special units
Price: $0.14
Warrants: Full; $0.23; Three years
Agents: Non-brokered
Use of Proceeds: Ongoing exploration
Company breakdown:
Gold company exploring the Tonopah project in Nevada
Shares more than doubled in mid-November after the company hit at 58 metre interval of five grams of gold per tonne at Tonopah
Follow-up results have been similar
5. Firefox Gold Corp. (TSX-V: FFOX)
Gross Proceeds: $2.5 million
Sector: Precious metals
Units issued: 25 million
Type: Special units
Price: $0.10
Warrants: Full; $0.15; Two years
Agents: Non-brokered
Use of Proceeds: Ongoing exploration
Company breakdown:
Gold explorer focused exclusively on projects in Finland
Recently drilled 13.05 metres of 15.04 g/t Au at its Mustajarvi project
Grab sampled 33.6 g/t Au at its Jeesiö project