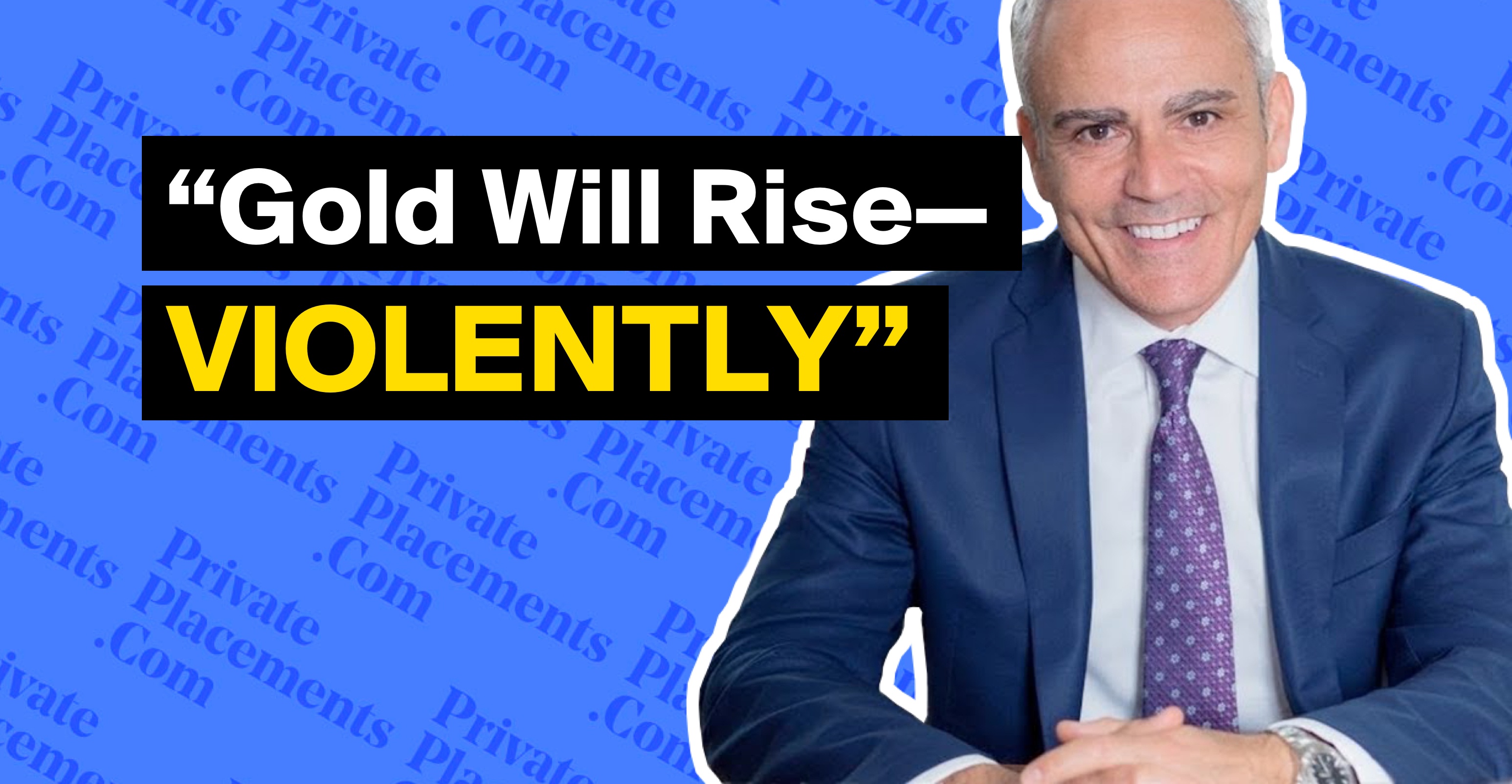 Gold Royalty Corp CEO, David Garofalo on $3,000 Gold and Why the Royalty Business Model is a No-Brainer
As the former CEO of Goldcorp and a chief architect of its $32 billion merger with Newmont, David Garofalo is one of the biggest names in the gold space.
This is a man who has been building some of the most successful mines in the world for over 40 years. Recently, he joined Gold Royalty Corp. (NYSE American: GROY) as CEO, and began driving tremendous growth at the most exciting new gold company on the market
Today, he's here to tell us why he sees gold pushing to $3,000 an ounce amid one of the scariest inflation streaks in global history.
David also gives us ample insight into GROY's winning investment thesis, with a pitch that frankly has us ready to fill our boots with the stock.
Full Disclosure: Gold Royalty Corp. is a paid sponsor of PrivatePlacements.com. To learn more about Gold Royalty Corp., you can visit its website at www.goldroyalty.com and review its annual information and public disclosure documents on https://sedar.com/.
Disclaimer: The service and the contents are provided by the sender and other information providers on an "as is" basis. The sender and any and all other information providers expressly disclaim any and all warranties, express or implied any information herein or on PrivatePlacements.com.
PrivatePlacements.com and its and its owner and its owner's directors, employees, consultants, contractors, agents, and the like ("Representatives"), do not give any tax or investment advice; and do not advocate the purchase or sale of any security or investment. Contents are intended as general information. None of the contents constitutes an: (1) offer to sell or the solicitation of an offer to buy by Blender Media and/or its representatives any security or other investment; (2) offer by PrivatePlacements.com or its owner and/or their representatives to provide investment services of any kind; and/or (3) invitation, inducement, or encouragement by Blender Media and/or its representatives to any person to make any kind of investment decision. You should not rely on the content for investment or trading purposes. Securities or other investments referred to in any of the contents may not be suitable for you, and you should not make any kind of investment decision in relation to them without first obtaining independent investment advice from a person authorized to give it. All communications by PrivatePlacements.com are subject to its terms of use and disclaimer, which can be viewed https://www.privateplacements.com/terms-of-use/ and https://www.privateplacements.com/disclaimer/.