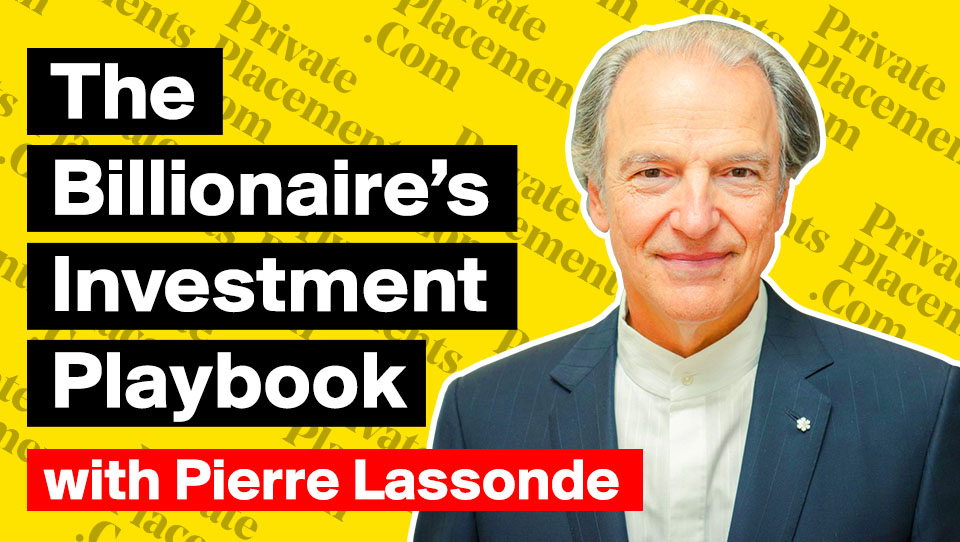 Lassonde on gold, copper and 2 stocks he's buying right now
We had the rare opportunity to speak with Pierre Lassonde, CM, OQ for PrivatePlacements.com, discussing everything from today's runaway inflation, to why he's more bullish on gold and copper than on uranium battery metals, to potential commodity breakouts and beyond.
Pierre Lassonde is one of the most famous metals investors in the world. As a member of the Canadian Mining Hall of Fame, the former chairman of the World Gold Council, a recipient of Canada's Order of Merit, and a genuine legend in the mining sector, he's been a major player in the industry for decades.
Mr. Lassonde is perhaps best known as the mind behind the tremendously successful Franco-Nevada Corp. (TSX, NYSE: FNV), the world's first gold royalty company, which today has a market cap of over $31 billion. During Lassonde's early tenure at the company, it grew 36 percent compounded for 19 consecutive years.